News
video games
28 September 2023, 13:54
author: Christian Pieniazek
Action RPG Wo Long Gets New Paid DLC and Some Free Content
Yesterday, the second DLC for the action RPG Wo Long: Fallen Dynasty debuted on Steam. In addition to this, Team Ninja released a free update for its work.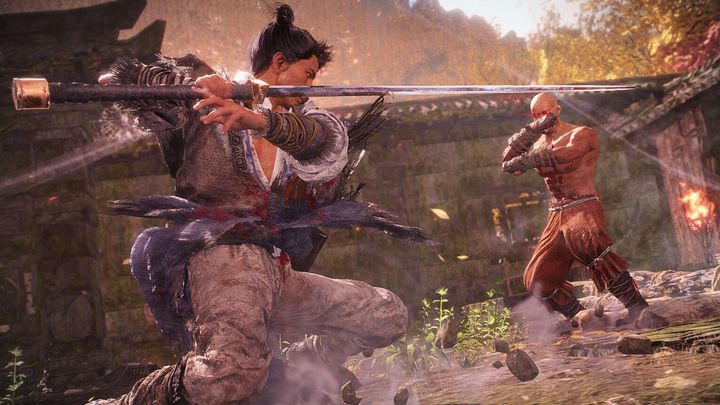 Source: Team Ninja / Koei Tecmo
i
Team Ninja continues to expand Wo Long: Fallen Dynasty. Yesterday, the second DLC for the game saw the light of day, titled Conqueror of Jiangdong, as well as a free update.
The devs shared a list of novelties that they implemented in their work. You can read the full announcement on the studio's official website. In turn, below we present the most important information about the fixes and new content prepared by the developers.
Major new features in Wo Long: Fallen Dynasty - Conqueror of Jiangdong
New weapon - the longsword.
New endgame content - The Thousand-Mile Journey.
Here players choose randomly generated battlefields and a journey route, during which they gain special enhancement effects. The higher the difficulty level they choose, the more valuable rewards await them. The exclusive currency they earn here can be used to purchase materials that enable them to upgrade and change their skills, as well as gain unique "Legendary Armor."
The most important novelties in version 1.200:
The changes and novelties described below apply to all owners of Wo Long.
Unique weapons from Lies of P.
Major balance changes and expansion of individual features.
Variety of features of existing weapons.
Introduction of Spirit Gauge Stock for all weapons.
Spirit Attacks now consume less power, giving players more freedom to plan their next moves.
Increased maximum number of martial arts per weapon.
The maximum number of martial arts for a weapon has increased from 2 to 6. Players can freely switch between two sets of three martial arts at any time.
Update: Shortly after the publication of this news, Team Ninja released a small hotfix, numbered 1.201.