News
video games
07 April 2020, 14:48
Last Oasis Gains Popularity Despite a Rocky Launch
Last Oasis, a game from the Polish studio Donkey Crew, combining elements of survival and MMO, did not have the best start. However, after overcoming some technical issues, it is beginning to gain popularity.
Last Oasis from Donkey Crew launched in Early Access on March 26, 2020. Since then, the devs have been struggling with server instability, which made it impossible for many players to play the game. Now that the problem has been resolved, the game is starting to enjoy popularity.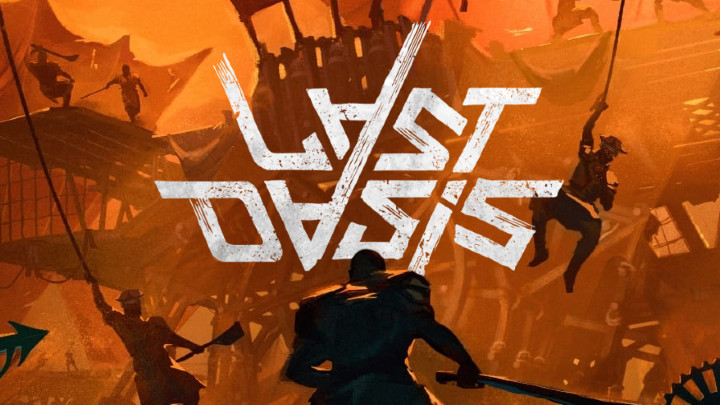 Early access was opened for players on March 26.
The release of Last Oasis in early access quickly proved to be a failure. The servers did not withstand the load and went dark. In other cases, players were thrown out of the game after a few minutes. Due to technical problems, developers decided to close the servers after three days.
On April 5, Steam finally reported that the creators managed to solve the problem and the servers were reopened. The developers also explained what was causing the overload and throwing players out of the game. It turned out that this was only the result of a longer cause-effect sequence, which created a vicious circle of constantly repeated overloads and server restarts.
However, the problem was solved and the players proved to be very understanding. After reopening the servers, the game came back to life, quickly gaining popularity. This can be seen from the results presented by Steam Charts.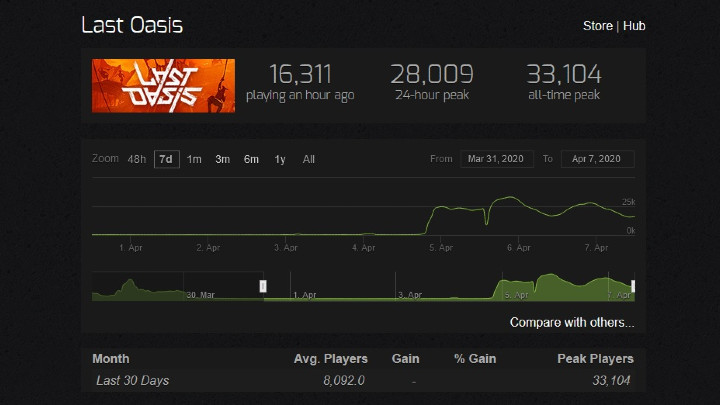 Despite an unfortunate launch, Last Oasis still has a chance to be successful.
The game finally bounces back from the bottom after going through technical problems and the near-fatal launch in early access. The nearest future, the feedback from the players and the reaction of the Polish devs may be crucial for the future of the title.
Last Oasis is a post-apocalyptic mix of survival and MMO. If someone would like to get to know the game and help in its development, you can buy it on Steam.