News
video games
13 September 2023, 23:07
Lies of P First Reviews; High Bar for Lords of the Fallen to Clear
Lies of P has been praised by reviewers. Round 8's debut title turned out to be more than just a Bloodborne imitator.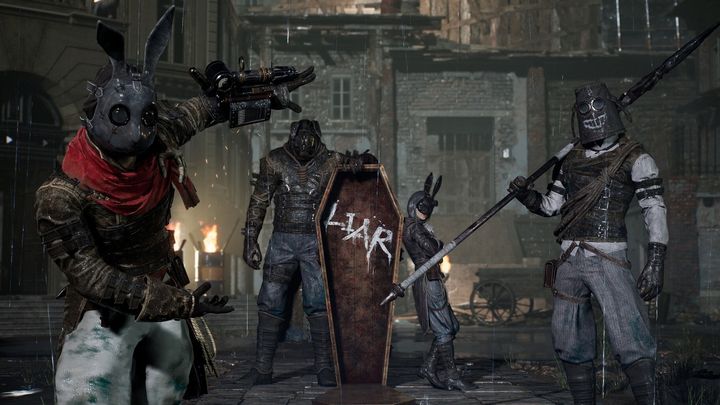 After the summer game presentations, one title emerged as a potential black horse of 2023 in the battle for gamers' attention. Lies of P has already made its way into the hands of reviewers, Who checked whether the star of June shows and Steam Next festival has lived up to expectations.
Our review will appear tomorrow.
Lies of P - selected reviews of the game
God is a Geek - 10/10
Game Informer - 9.5/10
GamingTrend - 95/100
XboxEra - 9.5/10
Attack of the Fanboy - 4.5/5
TheSixthAxis - 9/10
Screen Rant - 4.5/5
Everyeye.it - 8.7/10
Fextralife - 8.6/10
IGN Spain - 8/10
PressStart - 8/10
Oush Square - 8/10
PC Gamer - 76/100
PCGamesN - 7/10
Siliconera - 7/10
TechRaptor - 7/10
Cultured Vultures - 6/10
OpenCritic - 85/100 (34 reviews)
Metacritic: 82/100 (PS5; 30 reviews), 83/100 (XSX/S; 11 reviews), 81/100 (PC; 16 reviews)
Let's be clear: Round8's debut is unlikely to dethrone Bloodborne or Elden Ring. Nevertheless, Lies of P is, according to many reviewers, the best soulslike game not made by FromSoftware. Yes, the game has its critics, but they too gave relatively positive marks.
The main complaint is that Lies of P basically rings nothing new in the theme of soulsborne games. True, the developers have changed this and that, sometimes making life easier for the players (although so far the title received the worst rating for several mechanics, which the reviewer found misguided), In addition, we have a few innovations (including the eponymous lie system), which make it not just a copy of FromSoftware's works.
Nevertheless, it's still pure soulslike, challenging (sometimes with sudden difficulty spikes) and unexplained in some mechanics. Whether souls fans will find this a drawback is another matter.
In fact, no one complained about the graphics: Lies of P stands out visually and really manages to impress with the designs of locations and enemies. Round8 managed to avoid the mistake typical of other FromSoftware imitators, creating a world oozing with atmosphere so typical of the Japanese studio's works - especially Bloodborne, given the styling. Praise also goes to the excellent audio layer (including voice actors) and at least a solid (or even great) storyline..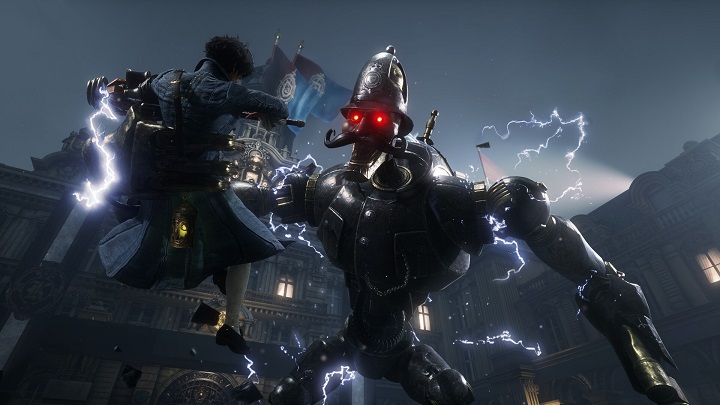 Pinocchio may lie, but the makers of Lies of P have kept their word, and their efforts have been appreciated. Source: Roun8 Studio.
Also, the combat system works well. The clashes are challenging, but the developers managed to avoid artificially inflating the difficulty level. Thus, they are satisfying and not annoying, as sometimes happens in other soulslike games (even, though rarely, those of FromSoftware). Only some reviewers complained about selected elements (including the mechanical arm of the main character) or the aforementioned lack of explanation of some gameplay mechanics.
To sum up, according to the critics Lies of P is one of the best soulslike games not made by FromSoftware, and at the same time a game that is not just "Bloodborne at home". The debut of Round8 is unlikely to fight for the title of game of the year, but the developers can be proud of their work. Now it remains for both them and us to see how the players will judge their project - and whether it will match the competitive Lords of the Fallen from the catalog of CI Games, which will be released in October.
Lies of P will be released on September 19 on PC (Steam) and PlayStation 4, Xbox One, PlayStation 5 and Xbox Series X/S consoles. At the same time, the game will also hit Game Pass.