News
guides
04 April 2023, 22:00
Meet Your Maker DLC - Scorched Necropolis Explained
Do you want to learn more about Meet Your Maker DLC? In this article we talk about Scorched Necropolis.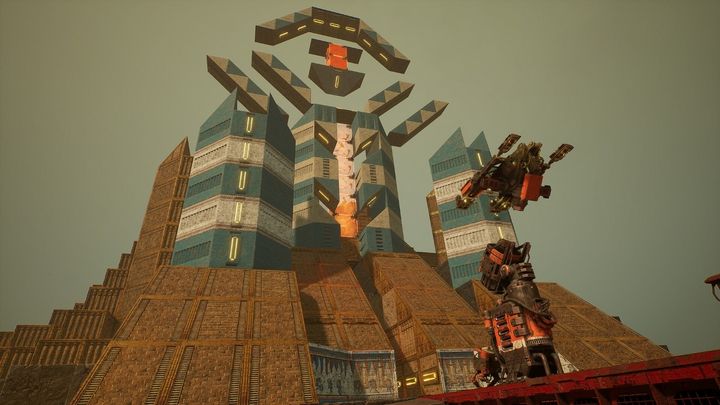 Meet Your Maker is a new game from Behaviour Interactive. This is the same studio, which developed Dead By Daylight. However, you should not expect the same genre. MYM is a game about stealing from bases of other players. Of course, they don't want you to do that, so they prepare various traps and enemies to stop you. The game is about constant replays and patience. However, something besides gameplay is bothering players – Scorched Necropolis DLC. In this article we will tell you about it.
Meet Your Maker DLC – Scorched Necropolis
Many fans are puzzled by the fact that Meet Your Maker has a DLC at the launch. Nevertheless, this is the reality. More and more games start with a DLC. It is mostly the case of titles that have Deluxe Edition. This is also true for MYM.
DLC available to buy separately is an additional content from Deluxe Edition. However, if you want to buy it on its own, it is definitely more expensive. So, think twice before the purchase.
What is in Meet Your Maker DLC
Fortunately, Scorched Necropolis does not offer any real advantage in the game – it contains some skins. They are inspired by ancient Egypt. Below you can find Steam description.
Deco Pack:
2 Blocks (each available in 3 shapes)
Use these sand-word slabs to build as they did in ancient times.
Limestone
Golden Age
2 Props
Add to your Outpost's atmosphere with arcane patterns and ominous lighting.
Winged Molding
Temple Light
1 Animated Prop
Strategically place this mysterious spinning symbol to sow dread or distract Raiders.
Spinning Enigma
8 Decals
Inscribe the halls of your Outpost with designs inspired by Egyptian hieroglyphs.
1 Weapon Skin
A skin that turns the Fury's Edge into a golden blade, inspired by the Egyptian khopesh.
Sunclaw
2 Custodian Skins
Skins that adorn Ironside and Kamaitachi with ornate golden features worthy of the Gods.
Desert Cyclops
Gilded Warrior
How to access Meet Your Maker DLC?
Additional content should be automatically available after download. Nevertheless, at some platforms DLC may not install itself. Make sure that you have it on your device.
Remember also that DLC introduces various skins. Those for blocks will be accessible only in the building menu. Those which changes appearance of you character and weapon will be available in your character menu.