News
video games
27 June 2021, 21:40
Minecraft's 'Holy Grail' Found After Nearly 11 years
Version 1.1.1 of Minecraft's alpha from 2010 has been found by a Twitter user. This is quite a discovery for fans of Mojang's game, as the files were considered irretrievably lost.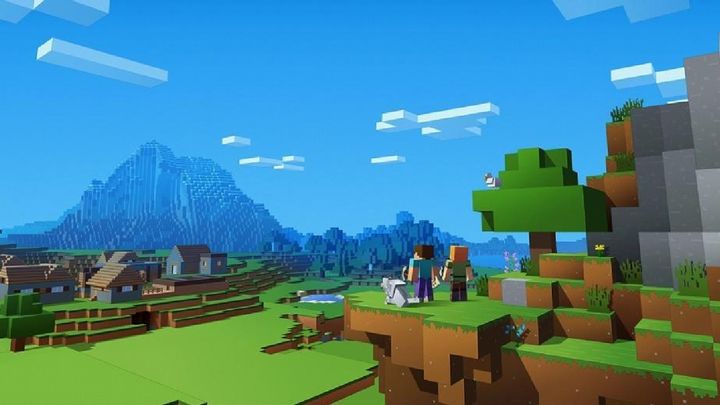 Considered to be lost, a piece of Minecraft history has been found by one of the players on her old hard drive. We are talking about the game's alpha version dated September 18, 2010 and numbered 1.1.1, which for a long time was sought for by the Omniarchive group, which creates a kind of Minecraft archive. It added a few important things, such as fishing rods and crouching, but at the same time introduced a bug causing a gray screen. Mojang quickly fixed the problem, releasing patch 1.1.2 on the same day, so the previous version of the game was available for only 3 hours and 25 minutes. As a result, relatively few people downloaded it, and most of them, for obvious reasons, updated the game almost immediately when it was possible.
Once again, the saying that nothing is ever deleted from the Internet has proven true. People from Omniarchive found the following tweet by someone named Luna from September 18, 2010. The content - "Oh, an update to Minecraft!" - as well as the time of the post (19:37) suggested that the Twitter user may have downloaded version 1.1.1 of the alpha. Hoping that by some miracle she still had it, Omniarchive contacted the girl, asking her to see if she was still in possession of the "holy grail."
After plugging in an external hard drive that contained data from an old laptop, Luna came across a Minecraft .jar file with the correct time signature (21:53 on 18 September 2010). Moments later, the internet user posted the message on Omniarchive's discord server, and the community exploded with excitement and disbelief. The alpha version 1.1.1 of the game, believed to be lost, has been found.
Afterwards, Luna tweeted that not deleting files pays off, and the scale of this find is best demonstrated by people's reaction to hearing about it. This is what the girl's phone looked like before she turned off notifications from the social network.
Fans of Minecraft can therefore celebrate. I, meanwhile, wonder what's more remarkable. The fact that Luna had files on her hard drive that she downloaded almost 11 years ago, or the fact that she downloaded them only 89 seconds before they were replaced by alpha 1.1.2.