News
video games
01 April 2021, 19:49
Open Transport Tycoon Deluxe Debuts on Steam
The open source version of Transport Tycoon Deluxe has debuted on Steam. OpenTTD can be downloaded for free on Valve's platform.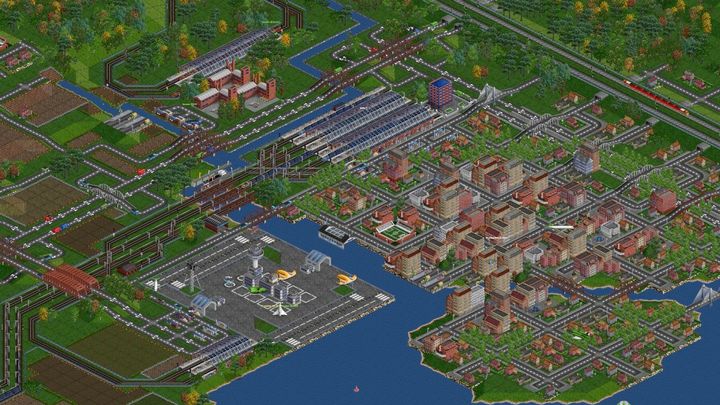 IN A NUTSHELL:
OpenTTD launched on Steam;
The game appeared on the store on the occasion of the release of version 1.11;
The title is a free-to-play strategy game based on Transport Tycoon Deluxe.
OpenTTD is a game based on Transport Tycoon Deluxe. The open-source title is constantly developed and available to players for free. Now it can also be downloaded via Steam. OpenTTD hit Valve's store on the occasion of the release of version 1.11.
OpenTTD is a real-time strategy in which we play as an entrepreneur from the transport industry. Our goal is to expand a small company into a huge network covering the entire game world. So we are dealing with one of the classic games from the golden era of tycoons.
The creation of OpenTTD is related to the turbulent fate of the port of the original Transport Tycoon to Windows PC. The official version ported from MS-DOS turned out to be of poor quality and buggy. In 2003, Swedish programmer Ludvig Strigeus decided to develop a new one, better adapted to capabilities of modern computers. Since then, the project is constantly developed. The game is enriched with new features and improvements. All bugs are also being removed. From the beginning, it was available for free. Currently, a whole team, called OpenTTD Team, is working on it.