News
video games
10 October 2022, 14:59
Overwatch 2 Faces Well-deserved Review Bombing as Player Frustration Reaches Peak
Overwatch 2 has not won recognition among gamers. They are conducting a review bombing of Blizzard's game, which - unlike many other cases of this phenomenon - seems fully deserved. They criticize server queues, microtransactions, as well as bugs and strange gameplay solutions.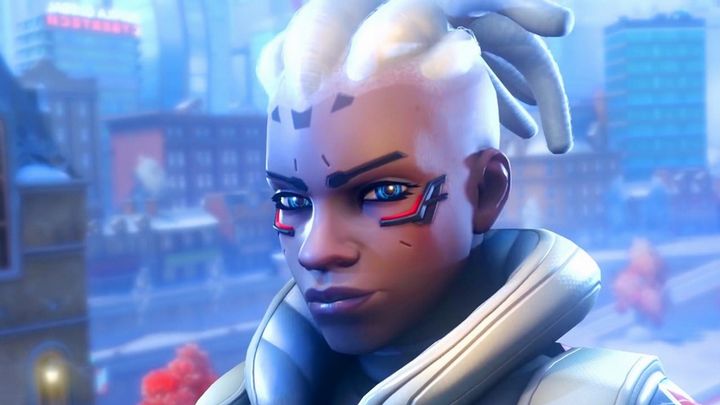 Overwatch 2 has shared the fate of FIFA 23 and is being review bombed by Metacritic users. However, while in the case of Electronic Arts's game one can speak of typical, i.e. unjustified review bombing, then the network hero shooter by Blizzard has a lot of issues.
These are the average notes of users of each platform:
In contrast - the average rating of industry critics for the PC version of Overwatch 2 is 81/100. However, it is worth remembering that most of them were issued before the actual launch of the game's servers, which prevented journalists from coming across many of the problems faced by the players.
On October 4 and 5 - i.e., the first two days after the launch - the biggest difficulty was getting into the game. Queues for the servers were gigantic, up to 20-30 thousand people. Nowadays, however, you are unlikely to run into them, at least in Europe.
The frustration of players was even greater, because due to server error they often lost connection to the game, which forced them to wait in line again (personally, this did not happen to me).
Microtransactions have also been targeted. Blizzard decided to remove lootboxes from Overwatch 2, replaced with a cosmetic item store and a battle pass. In the latter, it is theoretically possible to unlock skins, etc., but there are so few of them that getting the coveted ones comes down to reaching for your wallet. And the prices are exorbitant.
Many players say that the removal of account level killed any point of making progress in the game. In the first game, we gained skins and other cosmetic items in bunches. In the seqyel, even the frames adorning character portraits, which in the original were unlocked with successive account levels, were removed - profile backgrounds, however, can be easily purchased in the store.
As if that wasn't enough, Blizzard spiced up the game with a number of strange, clearly ill-considered decisions. Here's an example: in the original, when we had an uninterrupted series of kills (read: we were doing very well), fire would appear next to the portrait of the character we were playing. In Overwatch 2 this solution was removed - implicitly because (like the medals awarded for performing particular activities - also removed) it could lead to toxic behavior on the part of players. Significantly, however, characters retained lines like "I'm on fire".
The need to provide a phone number in order to play Overwatch 2. Blizzard assured that this was to protect honest players from cheaters, but after pressure from the community it removed this requirement. However, the bad aftertaste remained....
...as did numerous bugs. Listing them all would be difficult (if not impossible). So let the problem be illustrated by videos from Reddit users - one of them shows how Bastion uses its special skill after the allotted time, and another how D.Va absorbs a knife thrown by Junker Queen, which would make sense, since D.Va has the ability to absorb bullets... except that this particular Junker Queen is on the same team, so such a situation should not occur.
In general, the community found Overwatch 2 a step backward from the first - although the overall gameplay model remained enjoyable (5 vs. 5 battles work well), and the new characters perform at least well.
Many argue that the game, which we received "for free," does not deserve to have "2" in the title, considering it at best a moderately successful update to the first one Overwatch.