News
video games
06 June 2023, 22:31
Patching of Pharaoh Remake Continues and Slowly Yields Results
The developers of Pharaoh: A New Era are not giving up. The game received another patch today, which the community seems happy with. This is slowly starting to translate into the title's rating on Steam.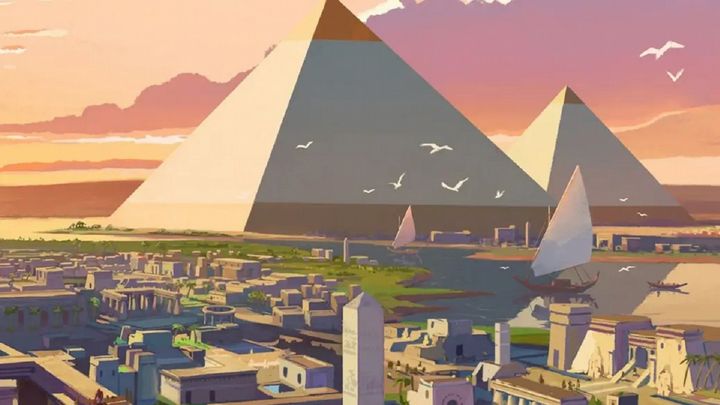 Although February's Pharaoh: A New Era - a remake of the iconic Pharaoh, enhanced with the Cleopatra: Queen of the Nile expansion - did not experience the nine Egyptian plagues, but on the day of its release it had quite a few bugs and shortcomings. Of the latter, particularly acute proved to be the absence of a minimap and the ability to rotate the camera - features quite important in the city-builders, and present in the original.
These and many other problems caused the percentage of positive player reviews on Steam to drop from 75% to 65% in the first week after release. Studio Triskell Interactive has rolled up its sleeves and started giving back to the Pharaoh what's Pharaoh's. This is how the game received such features as the aforementioned minimap or support for ultra-wide resolutions.
In addition, the developer eliminated a number of bugs and significantly improved the balance of Pharaoh: A New Era. The best proof of the developers' being busy is the fact that since the release they have rolled out as much as eight updates - both small hotfixes and "big" patches. The latest one was made available today. The list of changes introduced by this patch counts dozens of items - you can check it here.
The community seems satisfied. In the discussion going on under this post, we can find such comments:
"Well done! I am looking forward to the improvements of the military section."
"Oh yes. Many of the problems I had have been solved."
"More overlays? Great! I'll check them out as soon as I get back from work. Thanks for a decent update. Let's hope it continues [...]."
"Amazing! I think a lot of people have been waiting for this patch and will be happy with it. Thanks a lot! [...]"
It is worth adding that the developers not only answer fans' questions, but also seem to listen to them. This approach clearly pays off - 78% of the 74 reviews written by players on Steam over the past thirty days are positive. The overall result has been only slightly affected - favorable reviews account for 67% of the more than 2,700 issued - but it seems that Triskell Interactive is well on its way to making Pharaoh: A New Era a worthy remake.