News
video games
15 February 2023, 13:16
Pharaoh: A New Era Launches Today; Legendary City Builder Returns
In a few hours, Pharaoh: A New Era, a remake of the classic city builder that enables us to take on the role of a Pharaoh and build cities in ancient Egyptian times, will be released on Steam.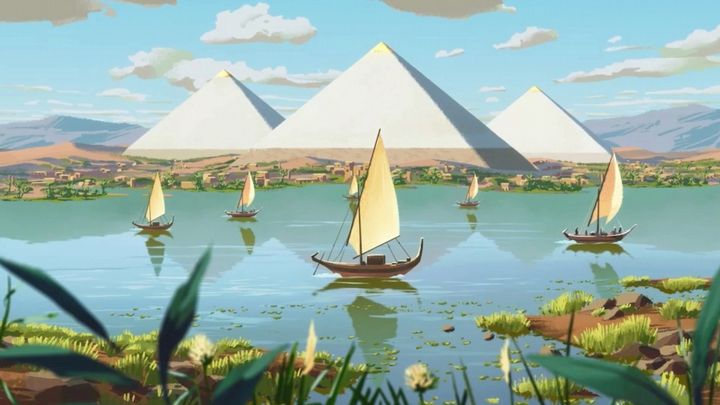 Debuting today is Pharaoh: A New Era, a remake of the cult strategy from Impressions Games from 1999.
The game will be released exclusively on PC.
The game will be available for purchase on Steam and GOG.com, where it will be unlocked today at 4 pm CET
The studio responsible for developing the remake is Triskell Interactive, which previously gave us Lethis: Path of Progress inspired by Impressions Games' strategy titles.
Pharaoh: A New Era will offer both content from the basic version of the original, as well as the Cleopatra - Queen of the Nile expansion. The devs have not only improved the visuals, but also modernized the user interface and introduced quite a few promising gameplay improvements, making it easier to build cities and manage subordinates.
The premiere of the game raises a lot of excitement. Impression Games' titles to this day remain some of the best city builders ever made. In recent years we have witnessed attempts to recreate their magic in new titles, the best example being Nebuchadnezzar from 2021, but none of the clones managed to match the original. Today Pharaoh will return in new clothes, and we hope it will live up to expectations.
Finally, it is worth quoting the system requirements of the PC version of the game.
Pharaoh: A New Era - minimum requirements for PC
Processor: Intel Core i5-9600K / AMD Ryzen 5 3600XT
Graphics card: Nvidia GeForce GTS 450 1 GB / AMD Radeon HD 575 1 GB / Intel HD Graphics 630.
RAM: 8 GB
Disk space: 8 GB
Operating System: Windows 10
Pharaoh: A New Era - recommended requirements for PC
Processor: Intel Core i7-9700K / AMD Ryzen 7
Graphics card: Nvidia GeForce GT 1030 2 GB / AMD Radeon RX 460 2 GB / Intel HD Graphics 630
RAM: 8 GB
Disk space: 8 GB
Operating System: Windows 10
Refresh older installments of the series with mods
If Pharaoh: A New Era proves to be a success, it is possible that remakes of other installments of the series will also be developed. Until then, fan projects improving the classics are worth checking out: