News
video games
07 September 2022, 15:46
PowerWash Simulator Wiped Xbox Game Pass; Millions Tested the Game
FuturLab is proud to announce that the pressure washer simulator has been played by more than 3 million users. PowerWash Simulator turned out to be a hit - a hit nobody asked for, but everyone needed.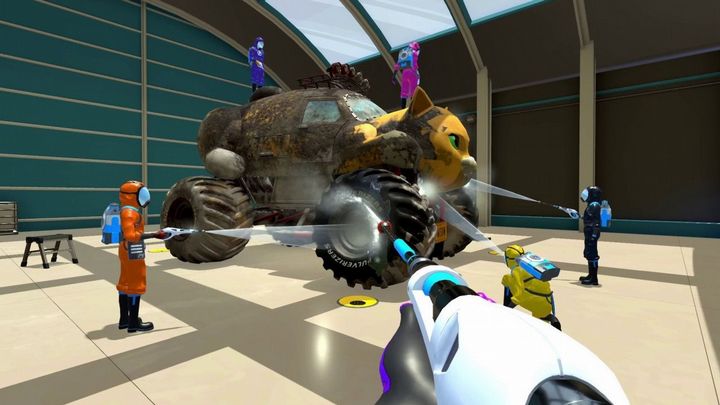 It's been a few weeks since the release of PowerWash Simulator, the game debuting in early access on Steam last May. FuturLab boasted on Twitter, that more than 3 million players have since relaxed while removing dirt with a pressure washer..
The game's premise is so simple that it seems downright absurd. We play the role of the owner of a cleaning company, whose job is to clean various objects and even entire sites using a pressure washer (with a whole bunch of different options). We can clean both solo and in cooperative mode for up to six people.
PowerWash Simulator came out from early access on July 14, 2022. The game was released on PC, Xbox One and Xbox Series X/S. In addition the title was made available as part of the Xbox/PC Game Pass subscription, which probably had a decisive influence on the above result.
Although no one can quite pinpoint what PowerWash Simulator is really about, as you can see, it works great. Recall that the simulator appeared only on three hardware platforms. However, if we take a look at the comments under the post shared above, it is clear that users of other devices also do not shirk away from a relaxing session with a pressure washer. Unfortunately, the developers make it clear that they do not plan to port the game to other consoles in the near future.