News
video games
30 April 2021, 00:10
15 Minutes of Gameplay From Ratchet & Clank: Rift Apart
Ratchet & Clank: Rift Apart looks phenomenal on the new gameplay presentation. This PS5-exclusive will debut on June 11, this year.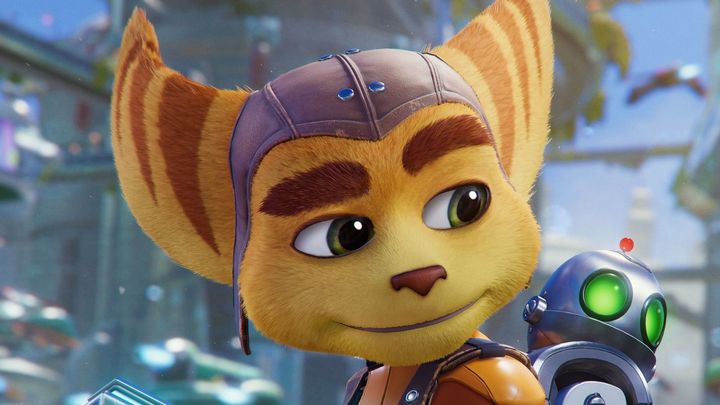 IN A NUTSHELL:
April's State of Play showed us 15 minutes of gameplay from Ratchet & Clank: Rift Apart;
Several novelties that will appear in the game were presented. We also got to know more about the new playable character, Rivet.
April's State of Play, which was mostly devoted to Ratchet & Clank: Rift Apart, enabled us to take a better look at the upcoming PS5 exclusive. Insomniac Games presented 15 minutes of footage from their game, describing several new features.
The video, which you can watch below, was divided into two parts. At the beginning we can see Ratchet in action, who acquired several new and useful skills. The developers decided to increase the pace of the gameplay a bit and boosted the mobility of the main character by giving him the option of jumping, which we can use not only to avoid attacks, but also during the exploration.
The second part of the video enabled us to get to know the new protagonist of the game - Rivet. In addition to new weapons that will appear in Ratchet & Clank: Rift Apart we could also see the return of revamped locations from previous games and completely new places. All of this, of course, greatly enhanced in detail thanks to the power of the PS5. Also impressive is the instant switching between dimensions, enabling us to change levels without much delay.
Information on the technical layer looks good. The title is expected to run at 4K resolution, supporting ray-tracing. And all this while aiming for 60 fps in performance mode, which suggests that we should also get the option to play at 30 fps with better visuals.
The game is scheduled for release on June 11, this year, exclusively on PS5.