News
video games
29 April 2021, 23:45
EA on Battlefield 6: "War of Epic Scale" and "Groundbreaking Levels of Destruction"
Battlefield 6, announced for this year, will feature more sandbox elements. These are meant to give fans of EA's shooter series more of a "Battlefield-style" experience.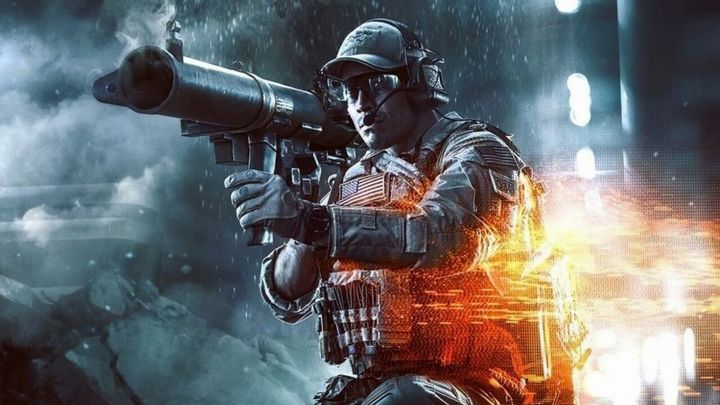 The Battlefield series is associated with large maps and many vehicles available on them, with the help of which we can spread destruction. It will be no different in the sixth installment, the details of which we're supposed to learn this spring. The game will probably come out only at the end of the year, but new rumors from EA DICE flow to us regularly. This time, we have information from an official source, and we learned that the new installment will bring more sandbox elements and changes to the destruction model.
The information was shared in an interview with GamesBit by Laura Miele, chief studios officer at Electronic Arts (you can find the interview in the video above, around the 1:50:30 mark). She admitted that the sixth installment will feature modes that will give the players more of a "Battlefield-style" experience. What does she mean by that enigmatic term? According to Miele, one of the best things about shooters from EA DICE are the sandbox elements that provide unique moments in subsequent sessions with the game.
"It is a sandbox that DICE has always provided players with weapons and vehicles and destruction in the environment. And then these crazy 'only-in-Battlefield' moments happen. This emergent play comes from players(...) building on that in the future game is definitely part of our strategy. So new modes that are going to be added to the game experience are really in service of this ability that we want to give players to have a bigger impact on their experience."
Laura Miele didn't give much away, but Battlefield 6 - which has four studios working on it - is expected to be the biggest game in the series' history. Given the rest of the game's content, we can expect a fierce war between the US and Russia on an epic, total scale. This will translate to changes in the system of destruction, among other things. The subject of the latter was touched upon by the CEO of EA DICE, Oskar Gabrielson:
"I can tell you it is a bold step. It has everything we love about Battlefield - and takes all of it to the next level. Epic scale. All-out military warfare. Crazy, unexpected moments. Game-changing destruction. Massive battles, packed with more players and mayhem than ever before. All brought to life with the power of next-gen consoles and PCs."
By the way, it's worth remembering that Battlefield Mobile, developed by Industrial Toys, will be released for smartphones and tablets in 2022. In 2021 the tests of the game will begin. Mobile game is to enable EA to reach a larger audience.