News
guides
08 September 2023, 11:08
Sea of Stars - Stillpond Island Mystery Explained
In Sea of Stars there are secrets to uncover. One of them can be found on Stillpond Island. If this got you hooked, continue reading.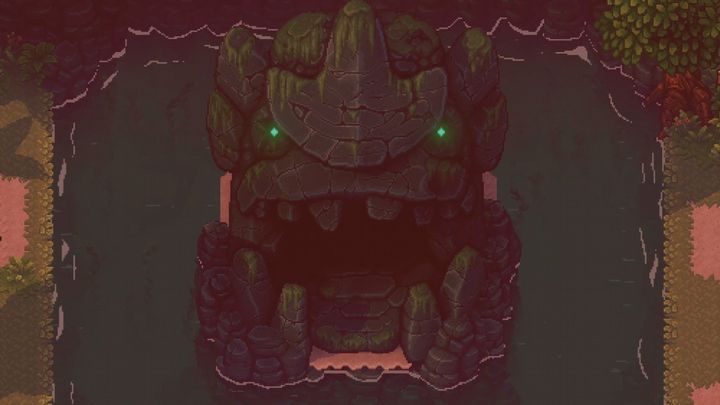 Source: Sea of Stars, Developer: Sabotage Studio
i
Sea of Stars takes players on an unforgettable adventure in old-school jRPG style. Critically acclaimed title found its way to hearts of many people, though it seems like the release of long awaited Starfield dwindled a bit number of active players in the game, as it lost many of them at the time of the launch of the newest Bethesda creation (source: SteamDB). If exploring the stars isn't your cup of cake and you still prefer to save the world from schemes of the Fleshmancer, you might have discovered Stillpond Island. This mysterious place hides secrets that you will be able to uncover only at the end of the game. If you want to learn what the mystery is, you're in the right place.
Be warned, as discovering the mystery is connected with the end of the game and contains major spoilers.
Mystery of Stillpond Island in Sea of Stars
There is a fishy secret related to Stillpond Island in Sea of Stars, though in order to uncover it, there is a long way before you.
The first condition that has to be satisfied is to finish the game at least once and resurrect Garl. With getting your friend back, you should talk to him. After some dialogs, he will give you an interesting item called Hook of Time. This extraordinary object is crucial for exploring Stillpond Island secret. With the hook acquired, follow the steps below:
Head to a small lake on the island where there is a "???" fishing spot (it is the pond near which you have found one of Rainbow Conches),
In this spot, use the Hook of Time to fish and reveal a dungeon entrance,
Navigate through the dungeon – you will find some enemies there as well as a riddle to solve,
Solving the puzzle requires you to get a key floating in the water. Just jump into the pool and pick up the key instead of trying to get it by fishing,
In the final room try fishing. You will catch a big fish, which after speaking to will gift you a Gilded Invitation.
With the invitation, you can go to Port Town of Brisk to enjoy a fancy meal with your friends at the Golden Pelican restaurant.
If you would like to know more about Sea of Stars, check also: