News
guides
06 September 2023, 15:54
Sea of Stars - How to Find Fisherman for Fishing Hut
In this guide you will learn where to find Fisherman to Fisherman Hut in Sea of Stars. We also described where to get the plans for the other builds.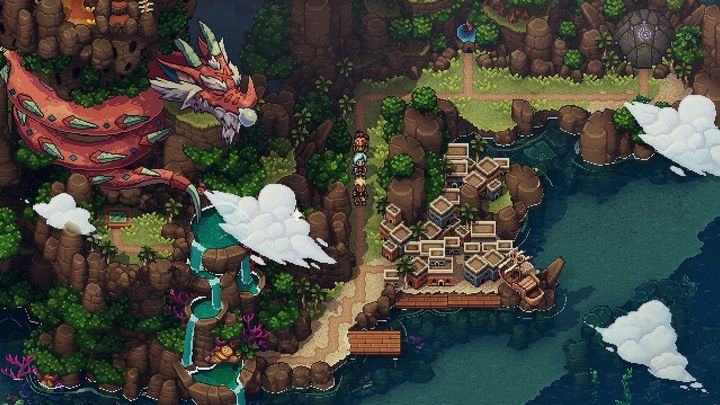 Source: Sea of Stars, developer: Sabotage Studio
i
Sea of Stars is a fairly popular game with distinctive pixel art graphics. The title boasts an interesting storyline, satisfying gameplay, or well-written characters. That's not all, of course, because at a certain stage of the game you can even manage the town of Mirth, recruiting specific NPCs for the task. In this guide, you'll learn where to find the Fisherman to Fisherman Hut in Sea from Stars.
Where's the Fisherman in Sea of Stars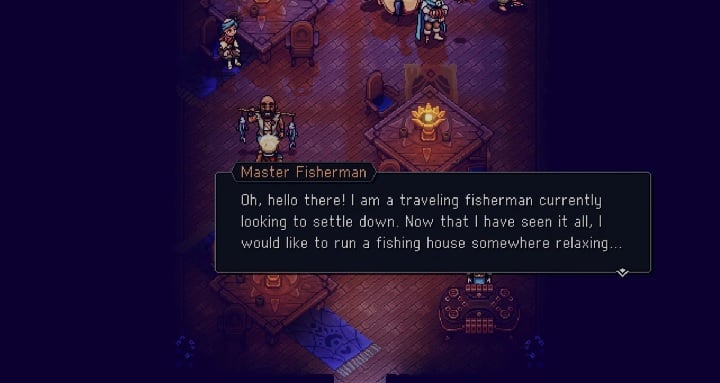 Fisherman in Sea of Stars
Master Fisherman is located at Mooncradle Tavern on Evermist Island. He is a character holding a stick with fish on each end. All you have to do is approach him and initiate a conversation, and the man will immediately agree to go to Mirth and take charge of the Fishing Hut. It is worth adding that the Fisherman, in addition to providing food, exchanges the fish caught by the player for prizes, so it is a valuable character.
Expanding Mirth in Sea of Stars
Fisherman Hut is not the only place that can be built in the city. Additionally tou can add the Inn, Shop and Spa. To be able to put them up, it is necessary to have plans. These can be obtained from a Conch Merchant named Mirna, located in Lake Doccaria. You have to pay her 39 Rainbow Conches for all the plans.
More information about Sea of Stars: