News
guides
06 September 2023, 16:10
Sea of Stars - Where to Find Innkeeper for Inn in Mirth
While playing Sea of Stars, you will be able to expand the city of Mirth. In this guide you will learn where to find the Innkeeper, which is needed for the Inn to function.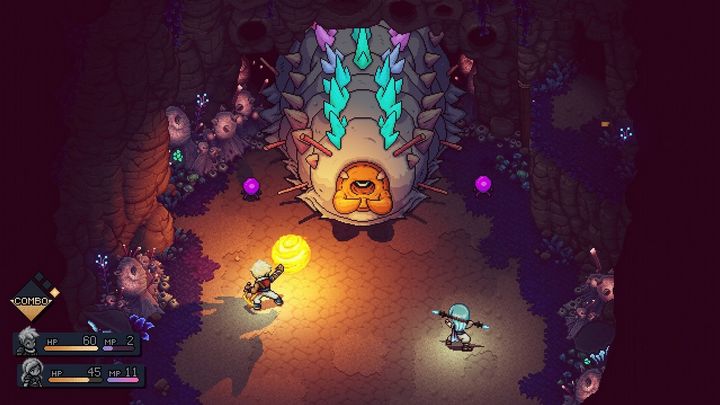 Source: Sea of Stars, developer: Sabotage Studio
i
Sea of Stars is an RPG drawing inspiration from classic 16-bit games. In addition to killing numerous enemies and completing quests, you will be able to manage and expand the city of Mirth. In this guide you will find information about the Innkeeper. You will learn what you need him for and where to recruit him.
Mirth in Sea of Stars
As you progress through the storyline, you will gain access to Mirth. This is a city, the development of which you can influence to some extent. This is because Jirard the Constructionist resides in it. If you provide him with schematics acquired in Lake Docarria, he will put up new buildings for you - including, among others, the Inn. To unlock all the structures you must give Mirna at least 39 Rainbow Conchs (4 is enough to get the Inn itself).
Where to find Innkeeper in Sea of Stars?
Just putting up a new structure is not enough. You also need to find people to run it. However, it can't be just a random person. It must be a specific NPC, found in a specific location.
When looking for an Innkeeper for Mirth, you must go to the Inn in the Town of Lucent. There, talk to Edgar, after which you will see the option to recruit his brother, who happens to be looking for a job.
When you decide to recruit the Innkeeper, he will appear in your settlement on your next visit.
If you are playing Sea of Stars, you may want to read our previous guides, where you will find, among other things, information on the character level cap.