News
guides
31 August 2023, 16:16
Sea of Stars - Details about New Game+ (Plus)
Sea of Stars, the turn-based RPG with retro aesthetics from Sabotage Studio, features a NG+ mode. What are the benefits for replaying the game? Check our guide to find out.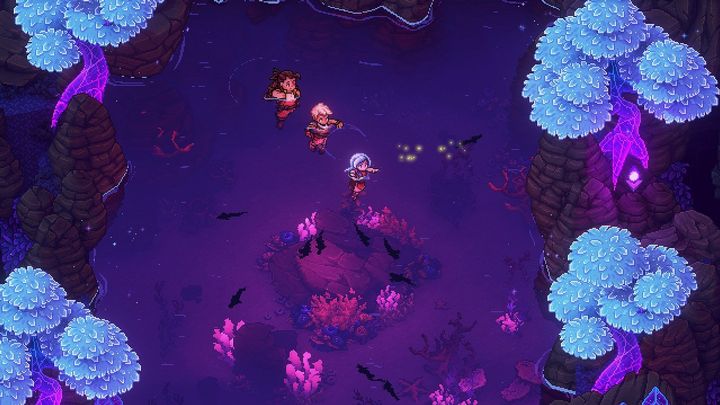 Source: Sea of Stars, developer: Sabotage Studio
i
As you probably know, a New Game+ mode is a feature where the player unlocks new content after completing a playthrough. Replaying the game may make it easier to advance or offer new challenges. The same is true for Sea of Stars. Here is what NG+ brings to the title.
Sea of Stars – New Game+ (Plus)
As a game taking inspiration from classic console RPGs, Sea of Stars couldn't go without such an iconic feature as The New Game Plus. It has been unlocked as one of Kickstarter Stretch Goals, Originally it was supposed to be added in the later update. Nevertheless, the quickest players, who finished the standard game, report that they are able to play it.
First of all, the characters in a New Game+ will start out much stronger, as their stats will be saved, allowing them to cruise through the early chapters with ease. The players will also carry on their items from the previous playthrough, excluding key items related to quests. However, to balance it out, there are relics which can make enemies harder to beat.
That is not all, as NG+ completionists will be able to unlock a rare and hidden achievement that will call for utilizing one of the Relics obtained in the previous playthrough. We will not tell you more not to spoil the fun.
Finally, there is an additional ending which is not possible to achieve during your basic playthrough, as to unlock it you have to beat the game once. To get the True Ending you will have to light up runes on the 7 pillars in the Moorlands. Replaying the game from the start is not necessary in this case, as you can instead return to a save point before the final boss to try to tackle these challenges. However, as the steps require fighting multiple bosses, buffs from New Game+ will prove to be useful.
Check out our other guides for Sea of Stars: