News
video games
16 November 2020, 15:28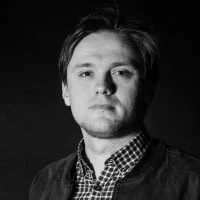 author: Matthias Pawlikowski
Sims Immune to COVID-19 - No Masks in Sims 4
The bizarre condition of the world is getting crazier by the hour as we approach the conclusion of 2020. Are masks and Coivid-19 itself also going to spoil the jaunty world of The Sims 4?
The Coivid-19 pandemic has already completely penetrated all aspects of our lives – no wonder fans of The Sims 4 expected it to hit the frolicsome world of the game as well sooner or later. We've recently conducted an interview with the creator of The Sims 4: Snowy Escapee, Graham Nardone, who offered an explanation.
Turns out that even though The Sims have more than once reflected the real life, pop-culture, and the world we know from day-to-day, the sims have completely dodged the virus that's currently paralyzing the world. Why? Graham Nardone, told us that during a meeting in Maxis, during which we discussed the masks decision in Sims 4:
We chat about these things internally of course, we even had a town hall meeting recently for Maxis and somebody asked a question about COVID going on. It's kind of the current event and The Sims often recognizes or even implements current events, or brings aspects of them into the game. So like, are we gonna do something like masks for sims in-game? Our perspective on it is really more like… The Sims is an optimistic slice of life. We do social events, we do pop culture. But we don't try to bring the negative aspects of life necessarily into The Sims. The Sims can be a bit of an escape for people so that's not something that we generally focus on, and that's why you don't really see too much of an influence of that within Snowy Escape or within Sims 4 in general.
As you can see, we're not getting any masks or mandatory social distancing in the game any time soon. The Sims 4, according to the creators, is a game about a world we'd actually like to live in – even though it's quite unrealistic, and in spite of the players' malevolence.
The full interview with Graham Nardone, conducted by our Julia Dragovic, is available here.