News
video games
11 May 2022, 14:12
author: Miriam Moszczynska
Skyrim's Multiplayer Mod Works Even Better Now
Skyrim Together Reborn, a mod enabling us to play Skyrim together with other players, has recently received a new feature. The developers are testing, among other things, task synchronization.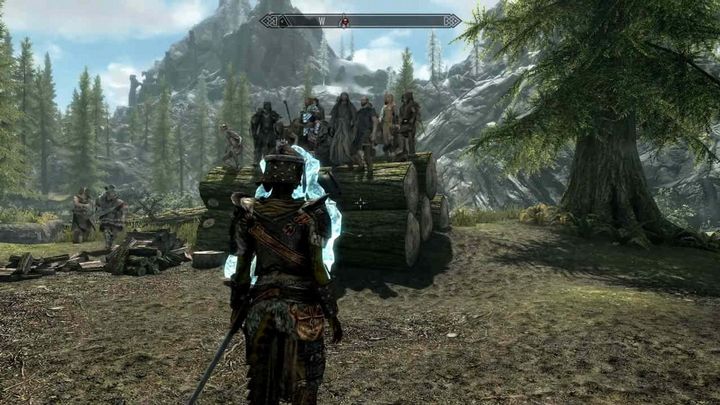 Skyrim Together Reborn is a modification that enables us to play Bethesda's RPG together with other players. At first it was far from perfection, not to mention suficient stability, but the creators rose to the challenge and the project recently received not only many improvements, but also the synchronization of tasks.
What is Skyrim Together?
It is a modification developed for several years by The Together Team. It aims to introduce multiplayer mode to The Elder Scrolls V: Skyrim, to which the mod's name itself refers.
This year project has undergone a kind of rebranding due to the release of Skyrim Anniversary Edition, changing the name to Skyrim Together Reborn. As a result, the developers had to adapt their modification to the 500 others included in this version of the game.
The developers are constantly working on their mod, adding new features, such as synchronization between players.
Performing quests together
Staying on the topic, The Together Team managed to bring the aforementioned feature to the game in terms of the tasks performed by the players. In the video below you can see how task synchronization looks in practice.
In the description we read that the presented feature is relatively new, so The Together Team will introduce it to the game gradually. It's very possible that the first feature to appear in Skyrim Together Reborn will be synchronized dialogues.
Mod thrown into the deep end
It is worth mentioning that a few days ago the developers conducted a load test of Skyrim Together Reborn. Twenty-five people took part in it, and together they explored the game world.
The test video lasts over 40 minutes, but we can see in it, for example, synchronization of spells or joint defeating of a giant.
As I mentioned earlier, the creators do not slow down, constantly improving their project. If you want to follow its development, you can do so on the official website of Skyrim Together Reborn, which you can find here.