News
video games
11 May 2022, 14:35
Elden Ring With Sensational Results; Game Sells Millions of Copies
Bandai Namco recorded very good financial results. A large impact on them had the great sales of Elden Ring.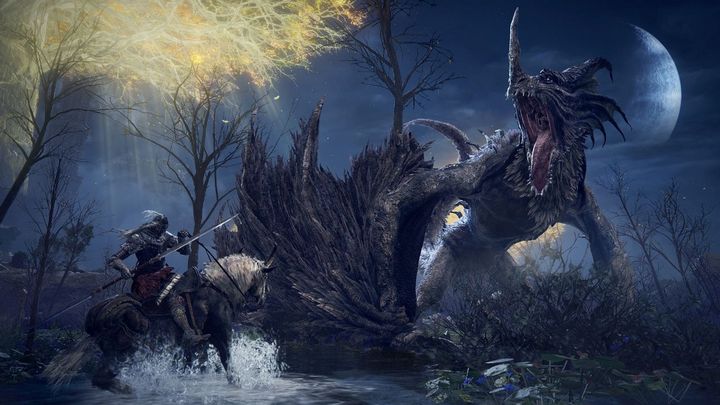 IN A NUTSHELL:
Elden Ring sold 13.4 million copies;
The game recorded this result in just a month;
It is equal to half of the sold copies of all the installments of the Souls series.
Bandai Namco has shared a report (via Aroged) concerning latest financial results. It shows that the company is doing very well, and its earnings were largely influenced by great sales of Elden Ring.
These numbers are clear evidence that the game can boast not only positive reviews. The game was also purchased by whole crowds of fans.
Elden Ring sells millions
Bandai Namco's revenue for the past fiscal year (through March 22, 2022) was $6.83 billion. This represents a 20% increase over the result recorded a year earlier.
A significant contribution to generating such a large sum was made by sales of Elden Ring. The latest FromSoftware game sold 13.4 million copies.
This is an exceptionally high result, taking into account that all the games in the Souls series can boast a total of more than 27 million copies sold (as of May 2020).
Elden Ring alone reached half of this result in just a single month after the release. So the developers have a really good reason to celebrate the success with a bang.
New year, new Bandai Namco
It is also interesting to note that Bandai Namco enters the next fiscal year with a fresh logo. The company got rid of the current symbol and presented a new one.
The current logo is simpler and, according to the company, is meant to symbolize the ability to bring people from all over the world together.
This idea is also represented by the company's new motto, which is Fun for All into the Future.