News
video games
20 July 2023, 12:31
The Sims 4 Introduces Horses Today and It's a Costly Pleasure
Today marks the release of a major expension for the life simulator The Sims 4. The steeply priced Horse Ranch DLC introduces the coveted horses and the free update - a range of Native American attractions.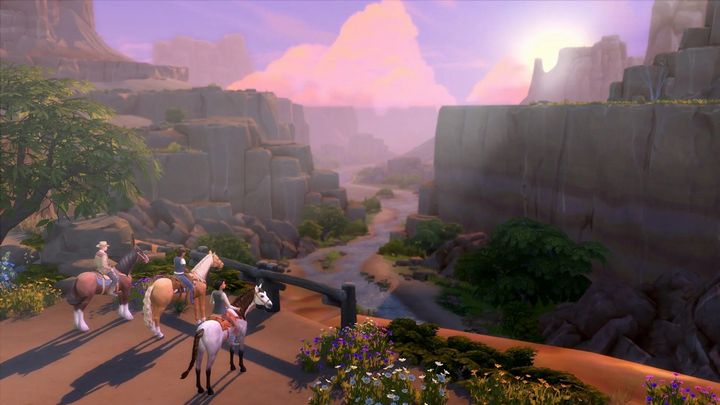 Today around 19:00, we will see the launch of the Horse Ranch DLC for The Sims 4. This is one of the most exciting developments for the community, which has been waiting for years for the opportunity to add equine companions to their virtual families. At the same time, the game also received an impressive amount of free novelties.
The Sims 4: Horse Ranch - essential information
The content of the latest DLC to The Sims 4 has been described in detail in the article regarding its announcement. We also recommend taking a peek at the official entry on EA's website. However, if you simply wonder if this is a DLC worth your attention, get to know its most important features and novelties:
the add-on introduces horses, serving as additional family members, as well as sheep and goats;
you will find a unique new game area - Chestnut Ridge inspired by the US West, which has as many as 13 new land plots;
The DLC introduces new horse riding and nectar making skills;
you will also come across new aspirations, traits and clothing, as well as closet items inspired by cowboy style and Native American art;
you will get the opportunity to build horse pens and organize new types of social events.
Thanks to the game developers organizing a broadcast, which took place on July 15, we have already had a chance to see some of the announced elements of the DLC in action.
In addition, until August 31, each person who decides to purchase The Sims 4: Horse Ranch will receive free additional downloadable content, titled Relax on the ranch.
Horse Ranch costs $39.99 in pre-order on all platforms. We would like to remind you that for some time the basic version of The Sims 4 is available for free.
Free update
One of the most important themes running through Horse Ranch, is the elements from Native American culture. However, the desire to honor this unique peoples has also been implemented in the basic version of The Sims 4 as part of a free update.
In the Sims creation mode, you have the chance to use three hairstyles inspired by the culture of America's indigenous peoples, as well as new variants of eyebrows, eye shape and skin details.
In turn, during gameplay, your characters will be able to cook new dishes, the cultural significance of which you can read about by hovering the cursor over them.
Source: The Sims
In addition, the building mode has received a brand new feature, enabling you to paint ceilings. Along with this, many of the floors, walls, doors and fences available so far have received additional color variants.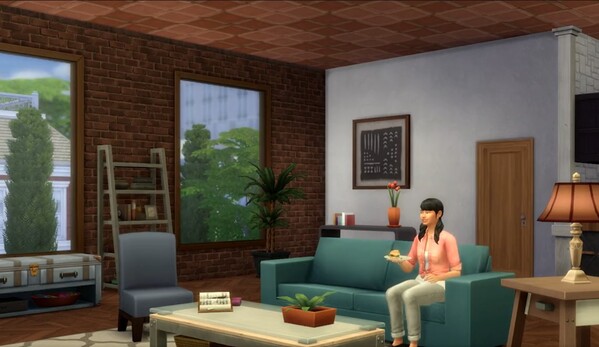 Source: The Sims