News
video games
06 January 2022, 17:57
author: Miriam Moszczynska
The Sims 4 with Roadmap for Next 3 Months
Official The Sims 4 Twitter shared the development plan for the next three months. There are no new expansions, but we'll get something anyway.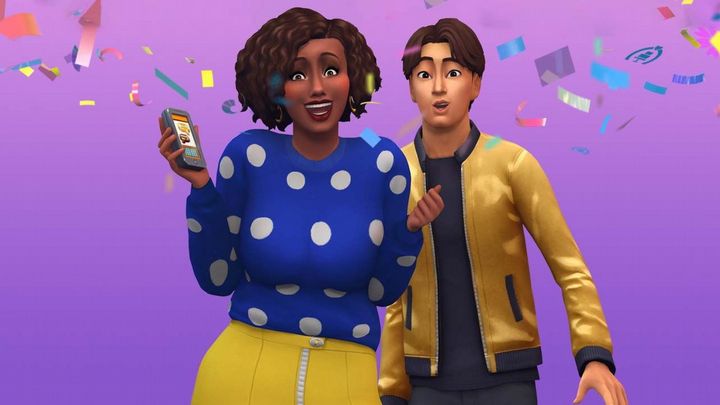 IN A NUTSHELL:
Developers of The Sims 4 have shared a "roadmap" on Twitter titled "Simthing to Celebrate".
Players can expect a new gameplay pack, clothing collection, dishes, and a few surprises.
The announced content will become available within the next three months.
On the official account of The Sims 4 on Twitter a graphic was published showcasing the content that is expected to hit the game over the next three months. Players can expect, among other things, two new collections and a gameplay pack that will revolve around a "party for love".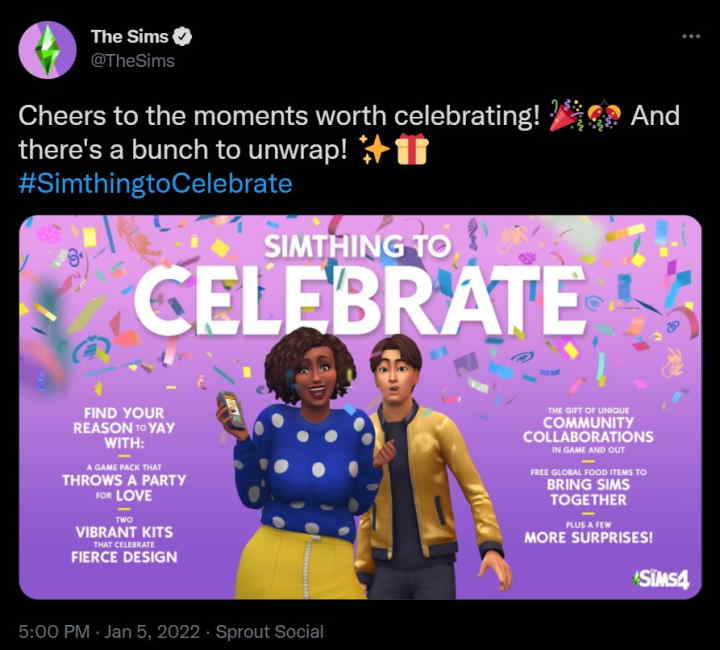 New "roadmap" shared by The Sims 4 official account, source: https://twitter.com/TheSims/status/1478758326196449289
Fans of the production speculate that the aforementioned celebration is probably a wedding ceremony - after all, not many events can be described as a "party for love". Additionally, with Valentine's Day on the way, the introduction of a wedding gameplay pack makes even more sense.
You might be interested in:
Besides, Sims will also get new dishes, as well as a few surprises and gifts created in cooperation with the community. So we can guess that Maxis once again joined forces with modders to create elements that will enrich the gameplay.
While the novelties presented to us look promising, among the players there is no shortage of negative voices complaining about the incomprehensible policy regarding the series and the lack of another expansion.
It is worth mentioning at this point that the latest DLC is Cottage Living which was the only expansion released last year. We will probably have to wait a bit longer for the next one.