News
video games
18 August 2023, 15:57
Total War: Warhammer 3 Devs Explain DLC Pricing; Fans Annoyed
Creative Assembly has explained the high price of the new DLC for Total War: Warhammer 3. Or at least it tried to.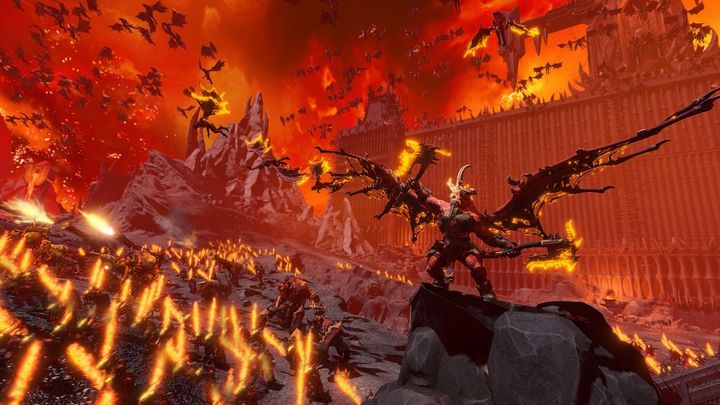 Source: Creative Assembly / SEGA.
i
DLCs are an integral part of the game industry today, although one that some gamers still dislike. Especially when the developers happen to overdo it - as in the case of Shadow of Change for Total War: Warhammer 3, whose developers severely irritated some players with alleged "blackmail."
SoC was announced in early August and gamers quickly began to express their dissatisfaction. The reason was mundane: Creative Assembly wants $20 (in pre-release promotion on Steam Steam) for a DLC that neither adds a new faction nor makes up for this lack with more new content.
Complaints were widespread enough that the developer published an announcement on the price of Total War: Warhammer 3 - Shadow of Change. Only that the content of the announcement has by no means reassured the fans. On the contrary, even Creative Assembly's biggest fans stated taking offense in what the studio is doing. Few of them argue only that the fault lies not so much with the developers, but with the "corporate" mindset.
A post by Rob Bartholomew, Creative Assembly's product director, stated that "the studio's 'costs' are rising, and the increase in the price of DLC is due to this." The studio was said to be dragging its feet on this difficult decision, the side effect of which could be larger price increases.
The developer even stated that while "it's never a good time to raise the price," the increases are a "business necessity" to support TW: Warhammer 3 content planned for years to come. Nonetheless, he added that the studio needs to "challenge itself" to maintain good value for money, though that is for the players to judge.
Included in the post is a commentary from Rich Aldridge, the game's director (with mentions of content SoC and the accompanying DLC), and finally Bartholomew asked the players not to vent their frustration by bullying individual employees.
While fans might agree with the latter statement, the rest of the post was received with frustration and disbelief (via Steam / and Reddit).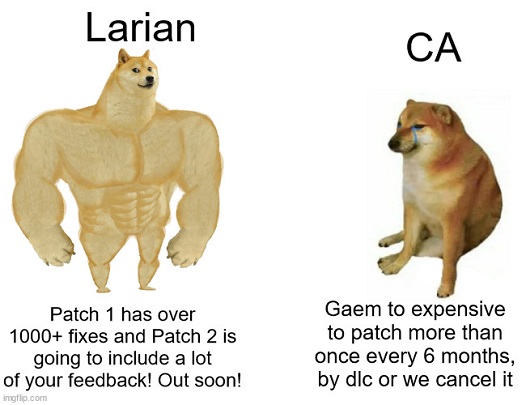 Creative Assembly fans are the envy of Baldur's Gate III players. Source: u/Memoryofblue / Reddit.
Regardless of the interpretation, Creative Assembly's announcement definitely did not reassure the players (as the developers themselves probably realized). A quick glance at the "overwhelmingly negative" reviews of TW: Warhammer 3 on Steam in the last thirty days speaks loudly. Of the 1,892 reviews published during that time, only 36% were positive.