News
video games
17 October 2022, 15:44
Warhammer 40,000: Darktide - Sensitivity, Invert Mouse and Special Attack Button Issues
The recent beta of Warhammer 40,000: Darktide has shown that the game has some issues with controls. Among other things, the title lacked settings for mouse sensitivity and axis rotation. Here you will find a description of the problematic elements.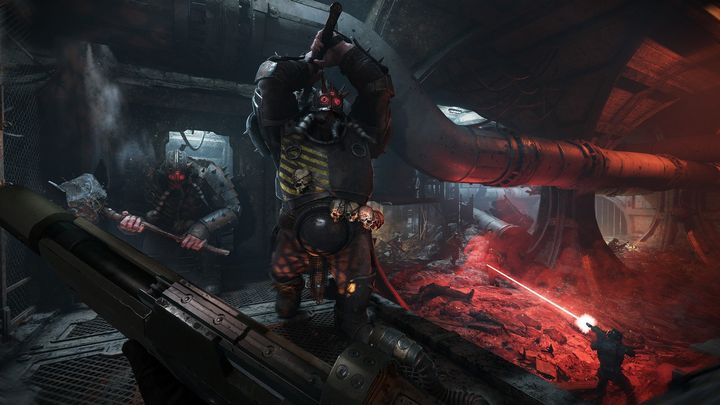 A closed beta of Warhammer 40,000: Darktide took place this past weekend. However, those who had access to the tests had to contend with a number of bugs and the absence of several important features. Below we have described, the problems concerning the controls.
No settings for the mouse
During the beta, it turned out that the game was missing several important settings. Darktide after all, it did not offer mouse customization. That is, there was no way to change the sensitivity or reverse the axes. This was particularly problematic because the default settings meant that aiming firearms could be annoyingly slow. Interestingly, however, the sensitivity settings were available for those playing on gamepads.
Another troublesome issue turned out to be the special attack. By default, it was assigned under the Mouse 4 button. This caused two problems. The first was the illegible designation, which made it difficult for players to recognize what they had to press to activate this move. The second, more serious, was that now everyone had such a button on their mouse. This meant that they were unable to complete the tutorial and enter the game.
Key binding option not working
By far the biggest problem that appeared in the game was the non-working key binding option. The changes made were not always remembered by the game and the whole thing would reset to default. A successful change also did not mean that the new button would work.
The developers realize that the game has some bugs. If we take a look on the official Fatshark forum, we will see a list of threads drawing attention to the imperfections of Warhammer 40,000: Darktide. The entries regarding the problems described above have been unchecked by the developers. This means that they are aware of their existence and will most likely fix them in the future.