News
video games
13 July 2021, 15:08
Warzone With New Gameplay Mode as Alternative to Battle Royale
Call of Duty: Warzone will soon get its first mission-based gameplay mode. It will be added to the game along with a sizable update to the fourth season of the popular battle royale.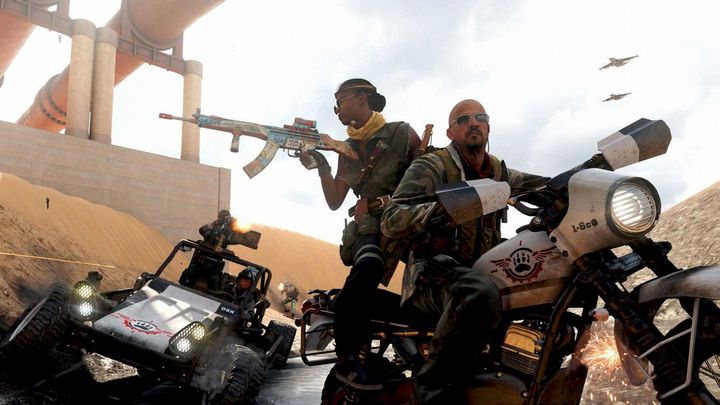 Call of Duty: Warzone is gearing up for season 4, which is set to launch on July 15. Naturally, the big update will also include CoD: Black Ops - Cold War. In the upcoming season Warzone will receive an entirely new gameplay mode, based on completing escort missions.
The mode is called Payload and is something different from what we've seen so far in Activision's shooter. On the two sides of the barricade we have two teams of twenty people. The attacking team is tasked with escorting a convoy with satellite elements through all the checkpoints on the map, while the defending team will try to prevent them from doing so. Instead of the gulag system found in the battle royale mode, there will be designated respawn points. Both teams will be able to use shopping points to stock up on weapons and accessories. The defending team will additionally be able to purchase and place obstacles in the convoy's path, setting up ambushes that the escorts will have to watch out for.
In addition to the Payload mode, several fresh weapons will be added to the game that can be purchased or unlocked, such as OTs 9 SMGs; new operators will also be added to the game with the update (and more will be added during the season). A mystery of sorts is the red door mechanic that's set to appear in season four, which the developers write about like this:
"Our intel cannot explain the origin of these mysterious red doors around Verdansk, but one thing is certain: They allow you to [[REDACTED]] around the [[REDACTED]]. What's behind them? Explore and enter them to [[REDACTED]] across the [[REDACTED]]. Red Doors won't [[REDACTED]] unless you ping them, and after you step through, there's no telling [[REDACTED]] exiting out the other side… and stepping into a [[REDACTED]]."
In addition to the content of the latest season of Warzone we also found out how much the updates introducing the aforementioned changes will weigh. The update will come out on July 14 at 21:00 PT and will weigh in at:
On PlayStation consoles: 8.9 GB;
On Xbox consoles: 9.2 GB;
On PC: 9.2 GB.
For CoD: Black Ops - Cold War the differences in update filesize will be more pronounced: from 11.4 GB on Xbox One all the way up to 21.3 GB on Series X/S. The full list of upcoming changes for Season 4 of Warzone and Cold War can be found here.