News
Opinions
10 June 2022, 15:37
We're not going anywhere. Interview With Frogwares About Gamedev in Wartime Ukraine
Russian invasion of Ukraine disrupted the functioning of the Kyiv-based Frogwares studio. But now the developers are back at work, and although they had to abandon their plans for bigger projects, they try to push on with their new title, snidely codenamed Project Palianytsia.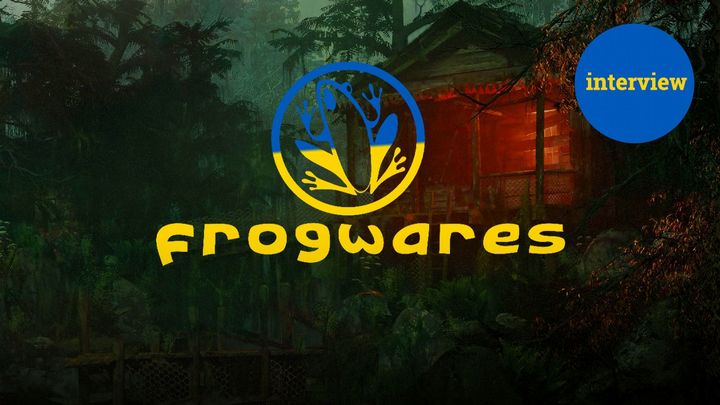 On February 24, 2022, Russian troops entered Ukrainian territory, thereby fully escalating the conflict that had been going on since at least 2014, into full-on war. This resulted in atrocities, crimes and a lot of destruction, with many sectors of Ukrainian economy severely damaged. The gaming market also experienced turbulent times, as developers of the largest Ukrainian studios had to withhold their projects, and some even went to fight in the front lines. The news from the beginning of March 2022, when GSC Game World ceased the development of the new STALKER, was widely echoed.
This has recently started to change. GSC Game World has returned to work on Heart of Chornobyl, and Frogwares studio, known for its series of adventures with Sherlock Holmes or Sinking City, has also resumed activity. The latter company even announced a new game, codename Project Palianytsia. We decided to ask Sergei Oganesian, one of the members of Frogwares, about the details of this production, as well as the current situation in the country. The image that emerges from this conversation is terrifying. We can't being to imagine what it's like to live – and work – with the awareness that at any moment a bomb could fall onto your street. We wish the creators of the Frogwares studio – as well as all the citizens of Ukraine and beyond – a peaceful tomorrow.
Let's start with the most important question: is everyone from Frogwares relatively safe? Do you have any team members based in the areas that are under direct attack from Russia?
Sergey Oganesyan, Marketing Team Lead of Kyiv-based Frogwares game development studio: As far as I can tell, I believe most of the team is safe, aside from our colleagues that signed up to fight, as we do have several people who took up arms to defend Ukraine. A lot of us moved from Kyiv, Kharkiv, Mykolaiv, the cities constantly getting shelled by Russia, to other regions. Some went to the European Union: Poland, Slovakia, Finland. I myself moved to another city in March, but in April I returned to the capital. On the other hand, a good chunk of people stayed in Kyiv even during the fights on the outskirts of the city.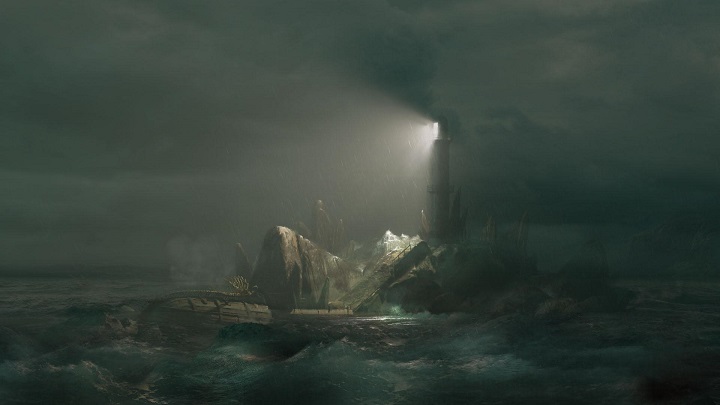 The war forced developers from Frogwares to rethink the scale of their new production: the large, open-world title has turned into a rather intimate horror game with a darker artistic vision.
These were the first days of invasion. What was the atmosphere within Frogwares team during that time?
We had meetings about what we could do… The company gave us time to figure out how we want to proceed, at the same time keeping us paid. If someone felt that they needed some time off, there was no real pressure to go back to work. I personally didn't work at all throughout March: I had to move, take my dog with me, and it really wasn't a good time to focus on video games. But now, since April, we're back and we continue to work on our next title. A lot of people really needed that. First of all, it allows you to switch your attention to something else. When you're crammed into an apartment in another city, with none of your belongings, it's easy to go crazy. But it's also about the company, about our payments. We had to support ourselves and our families. I think it was a mature decision.
Initially founded by French expats in Ukraine (hence the reference to frogs in the name of the studio), Frogwares may not be the most famous name in the world of European game developers, but their catalog of games is really rich. The company was founded in 2000 and since then it has released over a dozen productions, the most famous of which come from the Sherlock Holmes series. The team has already released nine games in this franchise, but in addition to the works of Sir Arthur Conan Doyle, they are also heavily inspired by the prose of H.P. Lovecraft, whose writing influenced such productions as The Sinking City or Magrunner: Dark Pulse. Before the coronavirus pandemic and the subsequent Russian invasion of Ukraine, the studio employed over eighty people.
If you're more interested in Ukraine gamedev, read also: Gamedev in the time of revolution – how Euromaidan changed the Ukrainian gaming industry
But didn't the war disrupt your ability to work even from the technical side? Kyiv may be relatively safe right now, but are there no problems with for example access to electricity or internet connection stability?
I think that would have been a problem… if it wasn't for COVID. It seems strange, but thanks to the fact that we already moved to remote working we had it figured out. The headquarters are empty, as they've been for the majority of the last two years. Everybody took their computers from the office and sometimes people from Kyiv organized shipments of hardware to other regions of the country, so thankfully we didn't have any major technical hiccups. Nowadays we have people who come to the office from time to time, mostly system administrators. I would say that right now it's work as usual, if you count usual as COVID times.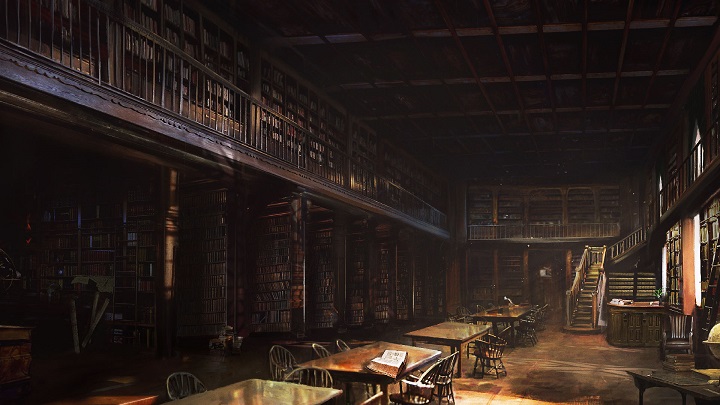 It would be hard to imagine going to the office amidst Russian artillery shellings, even if they're less frequent now in the capital than in the first days of the invasion. In this respect, the COVID pandemic has had unexpected benefits: members of the Frogwares team have become used to working remotely.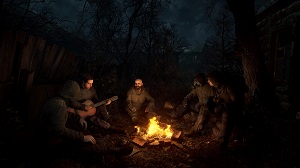 Frogwares is by no means the only major Ukrainian team that decided to return to work after the Russians were pushed back northern Ukraine, mainly Kiev. Another team that resumed work is GSC Game World studio, who are currently busy making the long-awaited STALKER 2, the follow up to the cult shooter from 2007. With one difference: the subtitle changed from Heart of Chernobyl to Heart of Chornobyl to reflect Ukrainian, rather than Russian, transliteration.
And life in Kyiv? Does it also try to go back to normality, as much as it's possible?
Since the surrounding villages were liberated in April, like Bucha and Irpin, Kyiv is trying to get back to some sort of normality. But everything is very much affected by the war. We have trouble with ordering anything online, a lot of places are still closed. But a lot of people came back, even though the government issued warnings that the city is still the target of shelling by Russia, and that the Russian may try to come back. Our lives are now basically on hold, reduced to day-to-day concerns. When I talk with people from others studios, the only topic is how the war is going and what tomorrow will bring. We try to stay inside as much as possible, to not venture too far from our homes, because we don't know when the next strike may hit. There is a constant threat, uneasiness, a looming danger. Air raid sirens go off every day, mostly in the evening and during the night. Last time the rockets hit, they hit an apartment building a few blocks away from me, while trying to hit a factory. Things like that still happen.
This feeling of danger, the fear – how does that affect the work and vision of the Frogwares team?
You know, before the war we had a project planned – we were in pre-production, it was supposed to be our next big game. Right now we don't have all of our people, because some got drafted or volunteered to fight, and some are doing volunteering work. Some of our equipment, for example things and space required for motion capture, is in our office. Because of all the uncertainties we had to understand what we can deliver right now, we had to realise that we couldn't go into a long-term production. So we decided to switch to a more streamlined project, which is a Lovecraft-inspired game, which will be interesting to the fans of both the Sherlock Holmes series and The Sinking City. But the fact that it's smaller-scale doesn't mean that it will be worse. We had a lot of feedback from people asking for less open, more hand-crafted experience. It also opens up some interesting opportunities for us.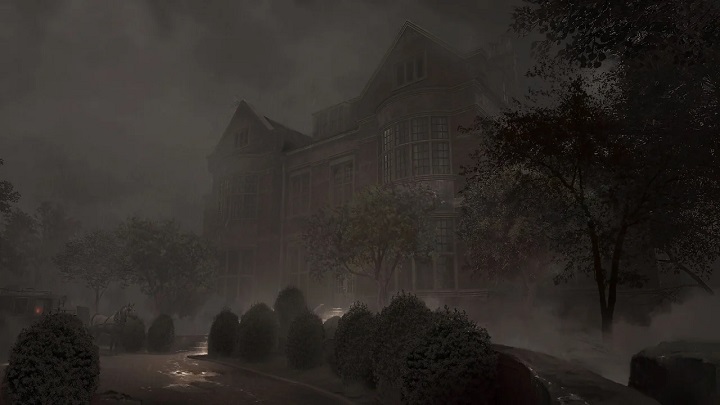 There's nothing wrong with shorter, more intimate productions. Who knows, maybe Project Palianytsia will turn out an unexpected gem in the Frogwares' portfolio?
But how does the experience of the war impact the themes shown in the game?
You know, I joined the team shortly after we have started work on The Sinking City and I can say that the reason we made such a dark project was because of the first Russian invasion. We channeled all those fears and anxieties, our feelings towards invaders in our game. And this is definitely going to be the case with our next project. It's much darker than we would have probably made it, both in terms of the story and visuals. But we're probably not going to reference the invasion directly aside from easter eggs. It's not a game about war. And it's not a game about the war that is happening in Ukraine. But it is affected by it.
The impact is seen even in the codename: Frogwares mentioned that the name Project Palianytsia is a sort of middle finger to Russians.
It is a word used to identify Russian spies or separatists because Russians can't pronounce it properly. There are videos of people who are trying to say "palianytsia" and can't, and we thought that it was kind of symbolic. But it's not a middle finger to Russians, it's a middle finger to the invasion and the people who support it. Our statement is that we're not going anywhere, that Ukraine will remain an independent country, and that we will fight so that it never changes. This message is within us; the perseverance and hate for the invasion is so strong that we're bound to put some tribute to that sacrifice in our game. But as I said, it's not going to be the main theme.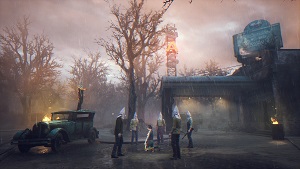 Project Palianytsia, announced in May, was named after the palanica – plain wheat bread baked in Ukraine. Since the Russian invasion, this word has become a shibboleth – a word that's difficult to pronounce for foreigners, thus used to identify strangers. The game itself is by no means meant to have anything to do with catching spies or baking bread. This is another adventure game by Frogwares set in the realities of the Victorian era and enriched with elements of horror taken from H.P. Lovecraft's prose, whose work was also an inspiration for The Sinking City released in 2019. That title was met with lukewarm reception at best – perhaps a more intimate approach to Project Palianytsia will provide us with a more interesting experience.
How was the announcement received? I'm especially asking about potential backlash from Russian audience.
There really wasn't any, simply because we cut all our ties with Russia and we don't sell our games there. If there was a backlash, we didn't hear it. What I can say is that it's our most successful teaser, because a lot of people rallied to support us. I think the whole company really needed that reaction. Many people in Ukraine especially appreciated the codename, although obviously, it's not a real, final title. We were also supported by Epic Games, as we've received their Mega Grant. We're using it to help those of us who need relocation, who struggle with paying rent after moving, we get them the necessary equipment. It's extra money, that covers our current concerns. It's especially helpful because the situation like this is really stressful for the studio, as we can't really make long-term plans and because of that we can't allocate money effectively. So the fact that we have some funds that we can use to make our team's lives easier is crucial. But our audience is also asking how to donate to us, how to support us.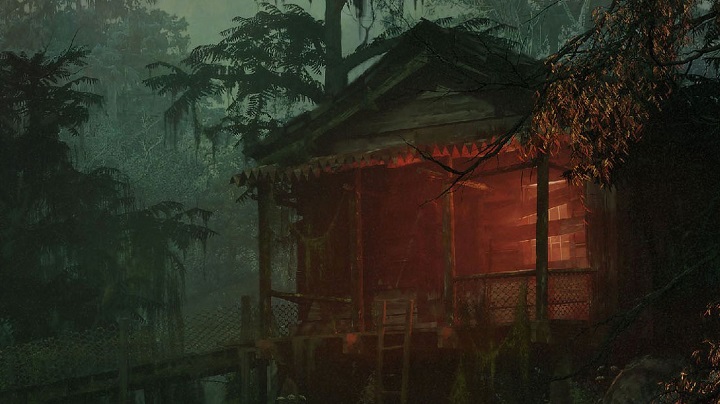 After more than a hundred days of invasion, Ukrainian developers say that they can safely return to the offices – not merely because they need to earn a living.
And? What is the most effective way of supporting you and other Ukrainian developers?
We may organize some sort of crowdfunding, but I'm really not sure. We're not desperate for money, but if fans want to support us, that way they can. But the most important things is spreading the message about what's going on. There are a lot of people who are not as conscious of this war, which is normal. So bringing this awareness of what Russia is doing in Ukraine, that we are fighting, that this war is not going the way they've expected it to go – that's crucial. We're waiting for weapons from Western countries to be delivered, and we still need more of them. There is some frustration in Ukraine regarding the deliveries, because while some countries help out a lot, others are less supportive. So if people constantly bring up this topic, maybe that will impact the way their governments think.