News
video games
13 December 2022, 09:35
What Can You Play Project Playtime on: Mobile, PC, Consoles explained
If you want to find out where you can play Project Playtime, you have come to the right place. In this article we will explain it.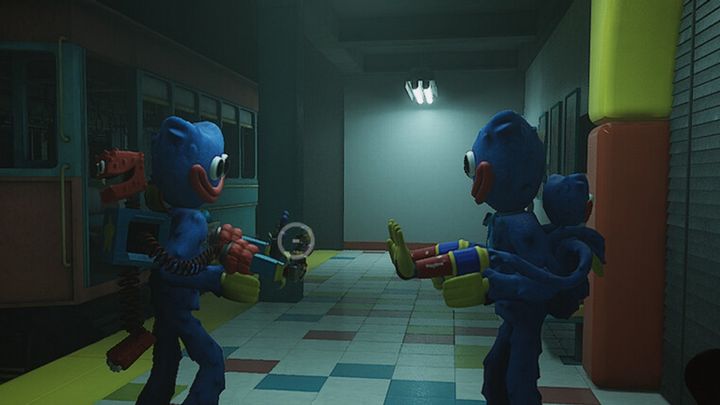 Project Playtime is another game set in the world of murderous toys. The title came out in early access, but the fear of unstable servers did not scare away fans. This time, players were given a multiplayer experience. Six people work together trying to recover toy parts, while a seventh tries to stop them and attempts to kill them. In this article, we will tell you where you can play the game. Learn about all the platforms.
The information in this article is based on the early access version - so may become outdated in the future.
Project Playtime mobile (Android and iOS)
At the beginning, we have to disappoint fans of mobile gaming. Although you can find games called Project Playtime on your phones, they are not official products from the Mob Games studio (creators of Project Playtime). We therefore do not advise you to download them! The game can only be played on PC (at least now, it may change in the future).
Project Playtime on consoles (PS4, PS5, Xbox One, Xbox Series X and S)
For the time being, nothing is known about the release of Project Playtime on consoles. However, it is possible that, if the game is successful, a console release will follow sooner or later. This can probably only be anticipated after the end of the early access period, which, according to the developers, is expected to last until the first half of 2023.
Project Playtime on PC
In its current early access phase, Project Playtime has only been officially released on PC, more specifically on Steam. This is where you can download the game for free. However, you have to be prepared for the fact that the game has some technical problems at release, which make it difficult to play for many fans.