News
guides
23 February 2023, 15:33
What is Honkai Star Rail? Learn about Characters, Story, Gameplay and more
In this guide we talk about Honkai: Star Rail. Read our article to learn about the history, characters, gameplay and story of the game. We also present some information on PvP and Gacha system.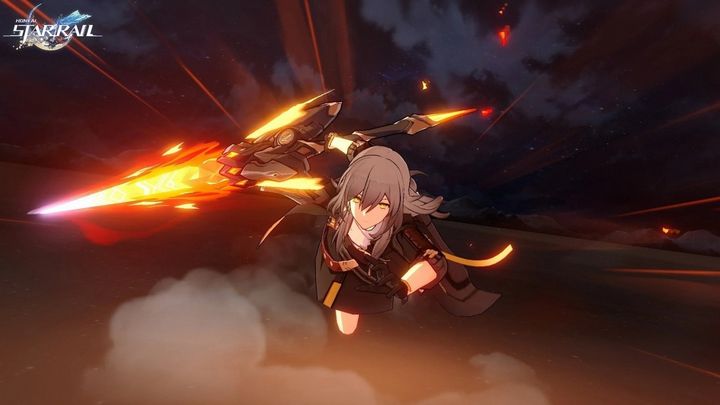 The premiere of Honkai: Star Rail is coming closer. Recently, developers announced that there will be no further playtests. There is no official release date yet, however, it is very likely, that it will be this year. As the launch approaches, more and more players start to wonder what the game is. In this article we will talk about this.
History of Honkai Star Rail
The first thing you need to know is that Honkai Star Rail is created by miHoYo. It is Chinese studio, which also developed Genshin Impact. So you can expect the similar graphic style.
However, Honkai Star Rail is not the first game in the series. There are four (more or less connected) games, which can be included in the Honkai universe. All created by the same developer:
FlyMe2theMoon (2011, iOS) – a platform game;
Houkai Gakuen 2 (2014, Androis, iOS) – known also as Guns Girl Z, HSoD The end of School or Zombiegal Kawaii; it is the first online game of miHoYo studio;
Honkai Impact 3rd (2016, Android, iOS, PC) – spiritual successor of Houkai Gakuen 2;
Honkai: Star Rail (TBA, Android, iOS, PC) – the newest game in the series.
Story of Honkai Star Rail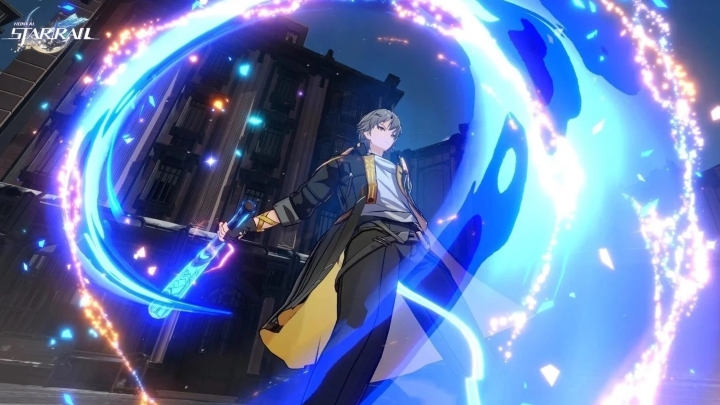 Note: The story may change, the game has not yet been released.
Honkai Star Rail is a very loose continuation of the Honkai Impact 3rd. Both games are connected for example by the character of Welt Yang. The plot of the newest installment in the series takes place in the parallel universe to the one from previous part.
The story concentrates on Trailblazer, who is an artificial humanoid. The protagonist is implanted with a mysterious artefact, which gives them a great power. After this event, they are rescues by crew members of Astral Express. It is a space ship similar to a train.
After a few fights and adventures, Trailblazer joins the crew in order to learn more about the artefact called Stellaron and its origin.
Honkai Star Rail Gameplay, gacha mechanic and PvP
It may be a surprise for some, but Honkai Star Rain is not an aRPG. It is a tactical RPG. Players can control a team of up to 4 characters, who can attack and use special skills in order. However, between fights protagonists discover the world as a single avatar with TPP camera.
Honkai Star Rail includes gacha elements. It means that if you want to collect all characters and equivalents of weapons (Light Cones), you will have to play a game of chance with this title and it is very possible to lose. If you want to unlock all heroes and heroines, you will most likely have to pay real money.
However, there is no official information about PvP system in the game. So it is possible that you will not have to buy characters to compete with other players. Nevertheless, remember that it is quite easy to implement PvP in tactical games, so keep this in mind.
Characters in Honkai Star Rail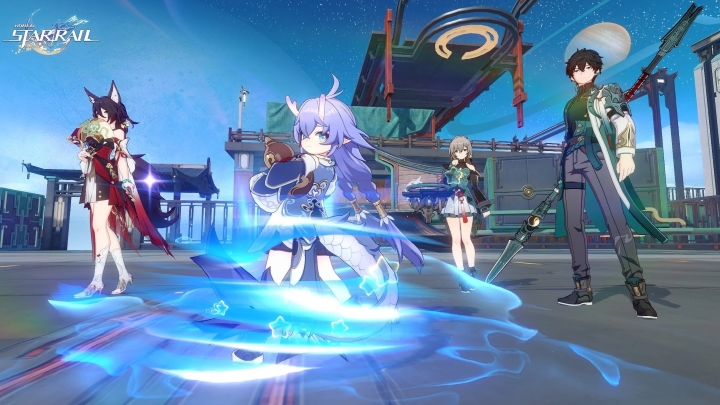 For now, we know about 28 characters (including protagonist). They have their own paths (styles of gameplay) and elements. However it is almost certain that there will be more in the future.
List of characters:
Arlan, Path: The Destruction, Element: Lightning
Asta, Path: The Harmony, Element: Fire;
Bailu, Path: The Abundance, Element: Lightning;
Blade, Path: The Destruction, Element: Wind;
Bronya, Path: The Harmony, Element: Wind;
Clara, Path: The Destruction, Element: Physical;
Dan Heng, Path: The Hunt, Element: Wind;
Fu Xuan, Path: The Preservation, Element: Quantum;
Gepard, Path: The Preservation, Element: Ice;
Herta, Path: The Erudition, Element: Ice;
Himeko, Path: The Erudition, Element: Fire;
Hook, Path: The Destruction, Element: Fire;
Jing Yuan. Path: The Erudition, Element: Lightning;
Kafka, Path: The Nihility, Element: Lightning;
Luocha, Path: The Abundance, Element: Imaginary;
March 7th, Path: The Preservation, Element: Ice;
Natasha, Path: The Abundance, Element: Physical;
Pela, Path: The Nihility, Element: Ice;
Qingque, Path: The Erudition, Element: Quantum;
Sampo, Path: The Nihility, Element: Wind;
Seele, Path: The Hunt, Element: Quantum;
Serval, Path: The Erudition, Element: Lightning;
Silver Wolf, Path: The Nihility, Element: Quantum;
Sushang, Path: The Hunt, Element: Physical;
Tingyun, Path: The Harmony, Element: Lightning;
Welt, Path: The Nihility, Element: Imaginary;
Yanqing, Path: The Hunt, Element: Ice;