News
hardware & software
08 July 2021, 15:24
Windows 11 Will Give Users 10 Days to Roll Back to Previous OS
Windows 11 introduces a lot of changes, which may not be to everyone's liking. You need to make a decision quickly - Microsoft gives only 10 days to return to Windows 10 from the moment of the update.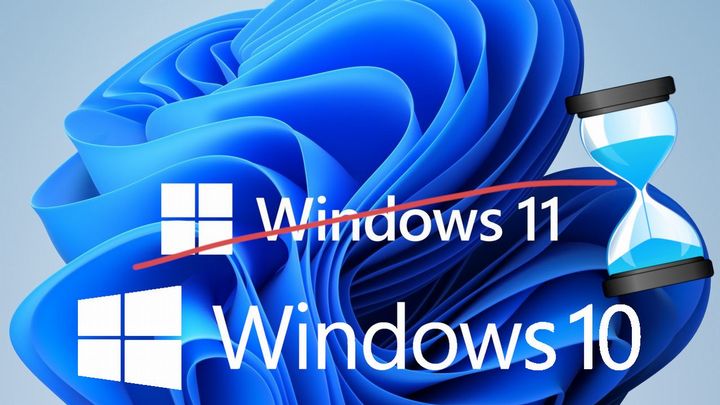 Windows 11 is expected to be released this fall (press materials mention October 20), although the users can already download it in the Insider program. Before we decide to upgrade, however, it is worth remembering that we will get only 10 days to return to Windows 10 if we change our mind.
On the official website of the new system, Microsoft answers the question "Can I go back to Windows 10 if I don't like Windows 11?":
"Yes. After you have installed the Windows 11 upgrade, there is a 10-day period where you can move back to Windows 10 while keeping files and data that you brought along with you. After the 10 days, you will need to back up your data and do a "clean install" to move back to Windows 10."
It's worth upgrading if we can thoroughly test it in the next 10 days. If it doesn't suit us or causes undesirable hardware or app behavior, going back to Windows 10 should be a matter of just a few clicks and a little time. "Clean install", which means deleting all data and reinstalling the operating system, is also not too complicated, but it can be more time consuming. You will need to reinstall the software, and it is possible to lose some data if the backup is not done accurately. Storing data in the cloud, such as OneDrive from Microsoft, can significantly facilitate both the change of operating system and switching to other hardware.
The buzz around Windows 11 hardware requirements
There's been quite a bit of controversy surrounding Windows 11's hardware requirements, including the need for a relatively new processor and a TPM 2.0 module, and the requirement to have the latter has even led to turmoil in the market for these components and increased scalper activity. We've looked into this and most PCs from the last 5 years should be compliant with the new system.
At the launch of Windows 10, Microsoft initially offered users an entire month to decide and possibly return to an earlier version of the system. After a year, however, this time was reduced to 10 days with the Anniversary Update. As explained by the Redmond giant, shortened time was due to analysis of data on user behavior. The decision to return to the previous version of the system was made mostly in the first days after the update. So the decision time will not change in the case of Windows 11.