Essays
01 May 2023, 15:07
author: Krzysiek Kalwasinski
12 Greatest Steam Gems of 2023 You Might Have Missed
Man doth not live by triple-A's only, because there are even smaller games that also deserveth attention – what we call gems. Steam is a real treasure trove of them, and since we have a moment for that, we highlight its most interesting regions.
SpellForce: Conquest of Eo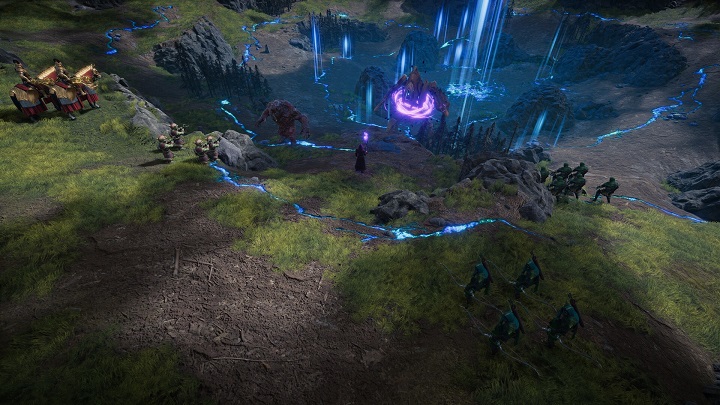 SpellForce: Conquest of Eo, THQ Nordic, 2023
Developers: Owned by Gravity
Platform: PC
Release date: February 3, 2023
What it is: turn-based strategy with 4X and fantasy elements
It will still be some time before 4X strategy lovers can sit down to Age of Wonders 4. To make the wait more pleasant, you can reach for the successful SpellForce: Conquest of Eo, a turn-based strategy in which exploration, expansion, extermination and exploitation are key gameplay elements. This position differs slightly from the assumptions of the main installments of the SpellForce series, which offers a combination of RTS and RPG. Following the story in the game, we learn about the fate of a mage who continues the work of his late master, investigating the power of a primordial fire. To this end, we fight for dominance over our colleagues.
During the game, we spend a lot of time developing our army, taking over territories and gathering more powers, valuable resources, and expanding our tower. An important part of the game are also battles, which, like the rest of the activities, are turn-based. At the beginning of the game, we choose the archetype of our mage – the ones prepared by the authors include a necromancer, an alchemist, or an inventor at our disposal, but we can also create our own character. The choice of specialization is important because of the spells and skills that can be learned later – affecting the nature of the campaign.