Essays
01 May 2023, 15:07
author: Krzysiek Kalwasinski
12 Greatest Steam Gems of 2023 You Might Have Missed
Man doth not live by triple-A's only, because there are even smaller games that also deserveth attention – what we call gems. Steam is a real treasure trove of them, and since we have a moment for that, we highlight its most interesting regions.
Wildfrost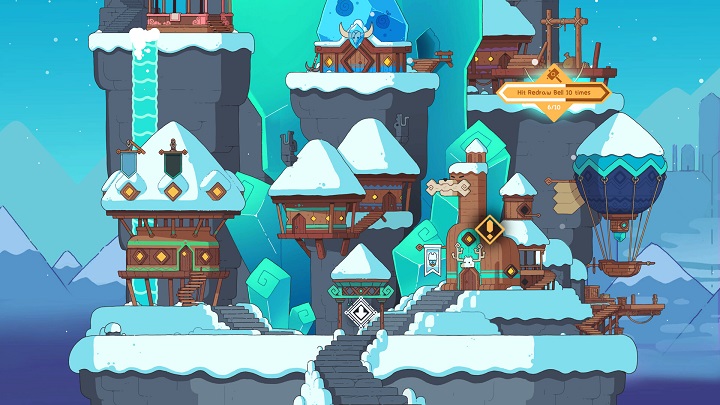 Wildfrost, Chucklefish, 2023
Developers: Deadpan Games
Platforms: PC, Switch
Release date: April 12, 2023
What it is: A card-game roguelike in which we save the ice-bound world
The first thing that catches your eye when you encounter Wildfrost are great graphics, reminiscent of cartoons. But that's not all, because there's also music that's pleasant to hear and, of course, addictive gameplay. Seemingly not very revealing, but offering enough changes to bring some freshness to the genre. However, it can be a bit intimidating when it comes to the level of difficulty, but on the other hand, it rewards the ability to think strategically and ensures continuous progress.
You may notice that Deadpan Studios' work does not have the best ratings (although it's better now than right after the release) – this is probably due to the fact that the tutorial doesn't explain all the nuances of the game as well as it should, which in turn discouraged the less patient players. The game isn't perfect, of course, and it could use a few tweaks, but it's still worth checking out. You might especially like Wildfrost if you're looking for a worthy successor to Slay the Spire or Monster Train.