Essays
01 May 2023, 15:07
author: Krzysiek Kalwasinski
12 Greatest Steam Gems of 2023 You Might Have Missed
Man doth not live by triple-A's only, because there are even smaller games that also deserveth attention – what we call gems. Steam is a real treasure trove of them, and since we have a moment for that, we highlight its most interesting regions.
Terra Nile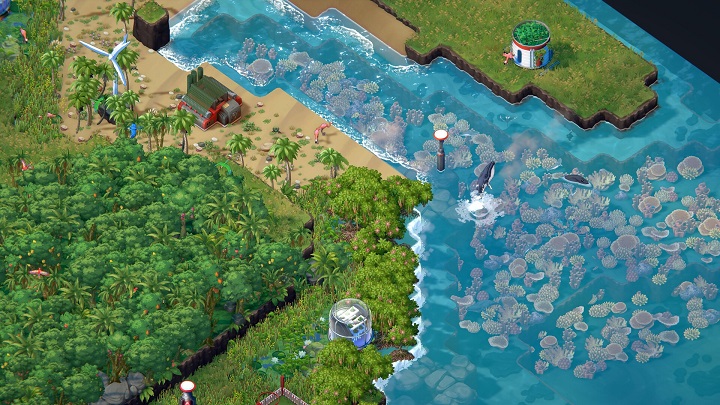 Terra Nile, Devolver Digital, 2023
Developers: Free Lives
Platforms: PC, AND, iOS
Release date: March 28, 2023
What it is: a logical-strategic game in which we help nature regenerate
Terra Nil captivates as a unique combination of a strategy game with a puzzle and something like a city... no, rather – a nature-builder. We don't build cities – instead, we help to turn barren wastelands into areas full of vegetation. First, we prepare the ground, restore biodiversity, then import the fauna and finally recycle, cleaning up after ourselves – because in the process, we have to construct structures that help improve the whole process. After we're done, we can move to the next biome.
You have to be careful not to use up all your resources prematurely during the game, but if you just want to marvel the barren land turning into a jungle, you can use the easiest difficulty (or make it harder by choosing the highest). It's a very relaxing and fun game that gives you access to four different biomes with randomly generated maps. You can complain that it's short and lacks a little bit of content, but if you find yourself enjoying this production, you will certainly find a reason to return to it.