Essays
01 May 2023, 15:07
author: Krzysiek Kalwasinski
12 Greatest Steam Gems of 2023 You Might Have Missed
Man doth not live by triple-A's only, because there are even smaller games that also deserveth attention – what we call gems. Steam is a real treasure trove of them, and since we have a moment for that, we highlight its most interesting regions.
Have a Nice Death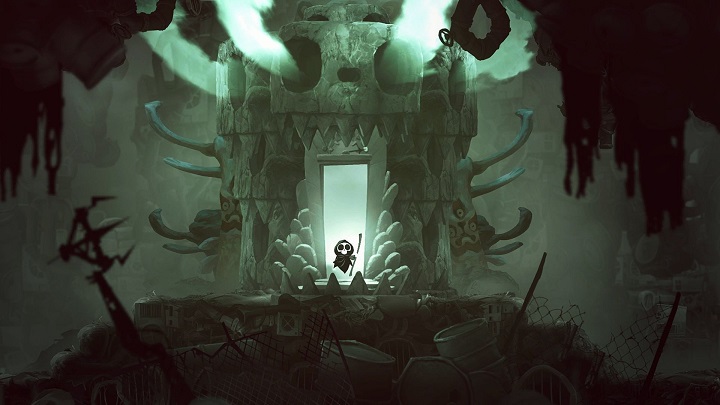 Have a Nice Death, Gearbox Publishing, 2023
Developers: Magic Design Studios
Platforms: PC, Switch
Release date: March 22, 2023
What it is: A stylish 2D platformer with roguelite elements and Death in the lead role
Death can apparently be overworked too! The lovely Have a Nice Death proves this. We play the role of the director of Death Inc. The long-planned vacation was thwarted by his own employees, who, with their overzealousness, brought a ton of paperwork to his desk, causing a great panic among the mortals. Instead of taking the well-deserved time off, Death must remind his subordinates who rules the company. And at the same time restore the natural balance.
Have a Nice Death is a 2D action game boldly inspired by the roguelite genre. While playing, we travel through the successive departments of Death Inc HQs. We also have to defeat a few bosses, although you have to deal with the hordes of their subordinates first. Dexterity and reflexes matter, but additional weapons that can replace the scythe, your base weapon, also help. It's not easy – unless it's about death – which is why you should expect dying a lot here. However, you will retain the money you earned before each death. It's also possible to increase the protagonist's skills, although this has some consequences that are worth considering.