Essays
20 April 2023, 14:57
author: Sebastian Kasparek
15 Indie Games With Best Storylines
We play games for many reasons, and one of them is the desire to learn fascinating stories. We've prepared a list of the most interesting indie games that bring the most original plots, deepest meta-critique of society and extraordinary narratives.
Disco Elysium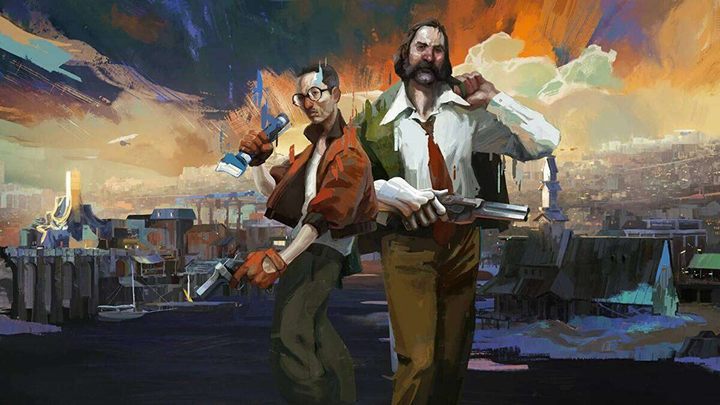 Year of release: 2019
Creators: ZA/UM
Story in a nutshell: An alcoholic cop talks to his own mind and solves a crime mystery
My first playthrough of Disco Elysium, same as for many other players, ended in a flash when I ordered the hero, awakened by a powerful hangover, to reach for his tie hanging from the ceiling fan. I overestimated his abilities and condition, lost a dice roll and he got a hear attack. An embarrassing death that ends the game before it even begins. Way to go!
Welcome to Revachol. A city still licking its wounds after a war from years ago, the effects of which had an irreversible impact on the opinions and ideas of its inhabitants. We play as a policeman suffering from amnesia and alcoholism, who has to solve (or not – depending on how we behave) the mystery of a murder.
Essentially, Disco Elysium should need no introduction. It's the biggest narrative RPG phenomenon of the last decade that you should try if you're a fan of indie games and role-playing. It's an incredibly fresh, unique, and complex game where we build the protagonist's identity through constant discussions and conflicts both with other characters, and with aspects of his own psyche. It depends on us whether we will become a complete failure, a deadly charismatic supercop, or a drunken communist striking against hated capitalism at every turn. The investigation itself is a wacko fest and an ongoing ethical tempest.
The authors make brilliant comments about our society and history using brilliant, invented parallels and equivalents of things we know. It's a satire that combines mature and political ideas with an absurd sense of humor. Do you like well-written games? It doesn't get better than Disco Elysium.