Essays
03 April 2020, 16:17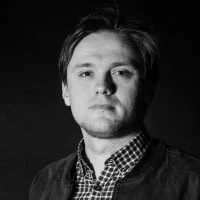 author: Matthias Pawlikowski
95% Chances of Success and I Missed?! Game Mechanics We Hate
Yes, we love games. But there are times when the only sensible reaction seems... throwing the keyboard out the window. Some of the mechanics have been under the players' skin, and today, we're exposing them all.
Imagine an amusement park designed by a psychopath. You pay through the nose. You expect amusement, but it soon turns out you only have on hour for the entire visit, that attending some attractions costs you extra, there's no seat belts in rollercoaster cars, which you can't ride anyway, because there's a queue, about which no one had told you anything about.
It's a nightmare, isn't it? If you apply that analogy to video games, you will discover that these things happen every day. Let's think about the mechanics that drive us crazy.
Global time limit
This idea has been a problem for me since I was a kid, which was a long time ago. Everyone seems to remember 1989's Prince of Persia fondly, but no one seems to tell you the game had one of the most outrageous time limit in history. We had exactly one hour to save the princess (who, fortunately, wasn't as elusive as the princess we chased after as Mario). One hour. 60 Minutes. Ready. Set. Go. Didn't manage? Game over. Start over.
It was the world of my childhood. I remember as a kid, I kept dreaming about that night sky outside the window.
I have never understood this: you create a game, you invest huge amounts of money, you employ specialists. You pack years' worth of work into it, trying to polish every element. And then you decide people can't spend more than, say, 15 hours in the game.
This was the case with the first Fallout, released 1997. The game gave us 150 days in-game time to complete it. We could buy ourselves another 100 days by renting a caravan. But that's not all: Fallout 1 had a second time limit: we had 500 days to destroy the super mutants and deal with the Master. If that wasn't intense enough for you, you could sever that limit by 100 if you revealed the location of the Crypt to one of the factions. If we failed, the game was over, the mutants destroyed Crypt 13. The devs realized they had gone too far, and they extended the time limit in patch 1.1 to... 13 years.
How many times have you seen similar screens in the first two fallouts?
ALBERT EINSTEIN VS. GAMES
Time dilation – the phenomenon, described in a rather convoluted terms in Annus Mirabilis papers by Albert Einstein in 1905 – is all too familiar to us, gamers. Time varies for different observers. A desperate character asks your assistance – savage bandits have attacked their village, and they're helpless. You help them, 340 quests later, when you've got nothing better to do. An NPC asks to meet you at midnight. But they don't specify which midnight they mean, so you come back 6 months later.
These mechanics attempt to reconcile realism and expectations of players, who want choice. It is, in other words, the art of compromise.