Essays
17 May 2022, 15:09
10 Bad Entries in Awesome Series
There are so many sequels nowadays that it's hard for each of them to be great. Sometimes one weak production can seriously damage the hard-earned image of a cult IP. Here's a list of bad games from excellent series.
Dead Space 3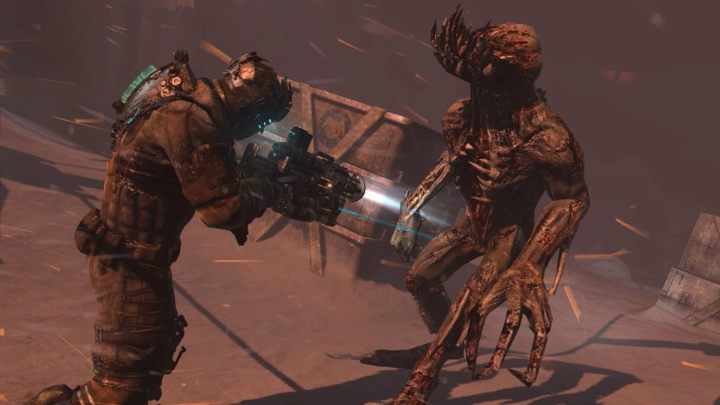 Year: 2013
Developer: Visceral Games / EA Redwood Shores
Genre: survival horror
Average rating on Metacritic: 78/100
What's Dead Space 3 about?
The game continues the story of engineer Isaac Clarke fighting a plague of a nasty virus turning people into necromorphs, somewhere in the vast nothingness of space. In the third part of the event, the hero and his new companion – Sergeant Carver – are taken to the icy planet of Tau Volantis in order to finally eliminate the plague. Thanks to that other character, the game allows you to play the campaign in cooperation with another player, even making some events different depending on the number of people participating in them. The classic multiplayer based on competition, known from part two, has been removed.
What didn't click?
Similarly to Mass Effect: Andromeda, Dead Space 3 was not a particularly bad game, it just did not fit with the previous installments of the series. Likely the worst part was that the game was no longer a horror adventure, but rather just a regular shooter. The feeling of uncertainty, constant threat and feeling of being prey was replaced by spectacular action. Thus, the most important ingredient, one for which people fell in love in Dead Space in the first place, was removed.
There were also controversies regarding microtransactions. The creators included an interesting weapon personalization module, but they added an economic aspect to it, which worked best if you spent some real money on it. Too bad. Without these ill-conceived changes, perhaps we would now be looking forward to the premiere of the fourth Dead Space, rather than a remake of the original game.