Essays
17 May 2022, 15:09
10 Bad Entries in Awesome Series
There are so many sequels nowadays that it's hard for each of them to be great. Sometimes one weak production can seriously damage the hard-earned image of a cult IP. Here's a list of bad games from excellent series.
Fallout 76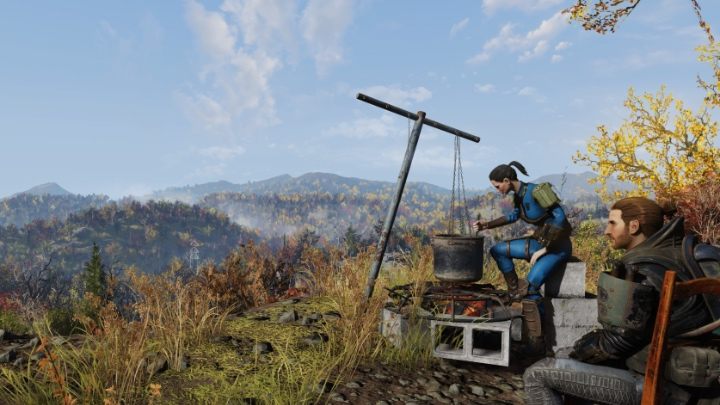 Year: 2018
Developer: Bethesda Softworks
Genre: action RPG
Average rating on Metacritic: 52/100
What's Fallout 76 about?
Fallout 76 is a kind of a prequel to the previous games in this series, taking place 25 years after the great war, when the title Vault 76 opens. The plot depicts the struggle with dangerous mutant beasts and surviving in the post-nuclear wasteland, trying to rebuild communities there among competing factions. The big difference, however, was replacing NPCs with other players, meeting on the servers. It took a good while for the creators to introduce a patch that brought AI characters back.
What didn't click?
In defense of Fallout 76, we can say that it's not so much a prequel, as it is a spin-off, although fans treated it as another major installment of their favorite brand (rightly so). The biggest issue was the online nature of the game – the engine didn't seem ready to deliver a good, multiplayer experience, and the developers didn't really have a solid idea for creating interesting MMO-based mechanics. The result was a game full of bugs, void of any overarching goal, and not motivating you to spend time with it. The reviewers massacred Fallout 76, emphasizing that even if this game would have come out in perfect technical condition, there would be no point playing it anyway. Overall, Bethesda provided a "big map full of beasts to kill" – and that was that.
The problem is that despite the simple concept, nothing worked as it should. The studio scrambled to save the game, releasing more than 50 GB's worth of patches that overshadowed the original size of the installer, but the patches... didn't work either! They either didn't fix the problems, or removed previously implemented mechanics on purpose, adding new bugs each time. As if that wasn't enough, the publisher also added an additional paid subscription system with bonuses that were of rather dubious nature – for example, the introduction of private servers. Only after the release of the Wastelanders expansion pack a year and a half later did the game reach a condition that warranted spending any time with it.