Essays
12 September 2023, 14:13
author: Przemyslaw Zamecki
Best Games for Switch - 18 Great Titles for Nintendo's Console
Mario, Zelda, Animal Crossing – Nintendo's newest console has lived to see many phenomenal games. In this article, we will present the best titles available for Switch in 2022.
The Legend Of Zelda: Breath Of The Wild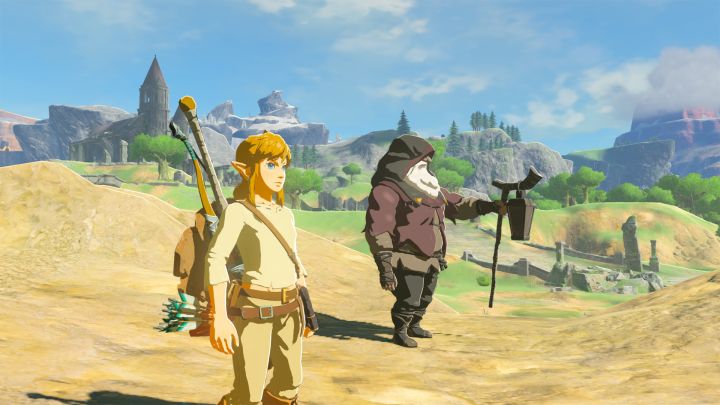 The adventures of Link rescuing princess Zelda are always evoke strong emotions in fans. By developing Breath of the Wild, Nintendo broke new ground and created an open-world game that serves as a model for all their competition.
Genre: a mix of action and adventure in an open world
Play if: you want to witness the perfect sandbox game
Don't play, because: you have little time to play
Similar games: there are no games like Zelda - it outmatches all other sandbox games
BREATH OF THE WILD
Developer: Nintendo
Release date: March 3, 2017
Most of the games from The Legend of Zelda series were incredibly successful and became cult classics immediately after their release. Breath of the Wild, however, breaks with the usual story of rescuing the princess and instead introduces a fully open and vast world to play in. The experiment was successful, and both critics and players went crazy with delight.
It's worth making clear that, while Link's adventures appear to be aimed at a younger audience at first glance, they actually offer a much deeper story than most other Nintendo franchises. These games almost always tell stories of friendship, courage, loyalty, and the atmosphere can even include elements of true horror, and this game is no different. While not particularly scary, you'll find all the other elements here, which, in addition to a heavy emphasis on exploration, guarantee hours of unforgettable entertainment.
BotW is, to this day, one of the best-rated games not only for Nintendo platforms, but also in the history of the entire industry. If, for some reason, you can't tolerate the happy-go-lucky Mario, the latest installment of Zelda might still persuade you to buy the Switch. You won't find a game better suited to convince someone to become a Nintendo fan.
Review of The Legend of Zelda: Breath of the Wild - sandbox reinvented