Essays
12 September 2023, 14:13
author: Przemyslaw Zamecki
Best Games for Switch - 18 Great Titles for Nintendo's Console
Mario, Zelda, Animal Crossing – Nintendo's newest console has lived to see many phenomenal games. In this article, we will present the best titles available for Switch in 2022.
Super Mario Odyssey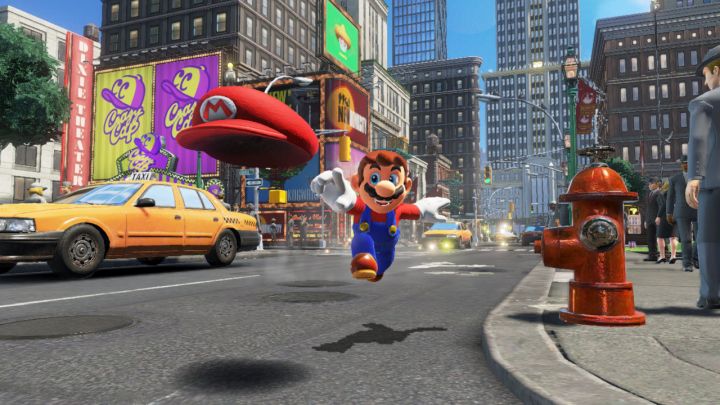 Since the launch of the Nintendo 64, a 3D platformer starring Super Mario has come out on each subsequent Nintendo console. As for the Switch, the Japanese company left nothing to chance and six months after the launch of the device, they released one of the best games of all time.
Genre: 3D platform game
Play if: you like watching Mario swimming in a swimsuit with a rubber duck
Don't play, because: you find Nintendo games infantile and silly
Similar games: Yooka-Laylee, A Hat In Time, Jak & Daxter
SUPER MARIO ODYSSEY
Developer: Nintendo
Release date: October 27, 2017
Is it possible to imagine Nintendo without the iconic, mustachioed shorty in a red cap? Probably not, as the plumber's adventures have been a major draw to the Kyoto-based Japanese giant's consoles for decades. It's no different this time. And there's more. Super Mario Odyssey is the best platformer game since the release of Super Mario Galaxy and its charming beauty references the first 3D platformer, namely Super Mario 3D.
In fact, it's enough to say that Super Mario Odyssey is great, as the game's millions of buyers cannot be wrong. The problem is that this explanation won't be enough for everyone. So let's not forget to mention the fantastic visuals, the brilliant soundtrack, the amazing layouts of more than fifteen levels, and the long-lasting "endgame" that offers even more great puzzles.
And seriously - we can't imagine someone buying a Switch and skipping on Super Mario. It's the quintessence of Nintendo's philosophy, the company's creme de la creme and certainly the best platform game ever. We deservedly ranked it at the very top of the best games for NS.
Super Mario Odyssey review - Mario is awesome!