Essays
12 September 2023, 14:13
author: Przemyslaw Zamecki
Best Games for Switch - 18 Great Titles for Nintendo's Console
Mario, Zelda, Animal Crossing – Nintendo's newest console has lived to see many phenomenal games. In this article, we will present the best titles available for Switch in 2022.
Pokemon Legends: Arceus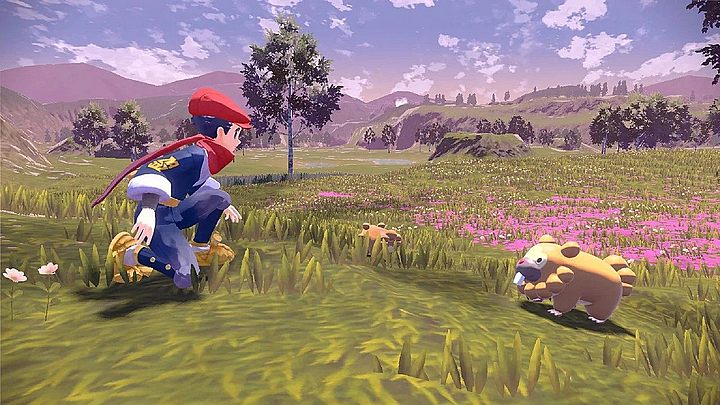 The latest Pokemon title impresses with its scale, but also in how it innovates the series.
Genre: action RPG
Play if: you have a soft spot for pokemon
Don't play, because: you'll want to catch them all
Similar games: The Legend of Zelda: Breath of the Wild, Pokemon Brilliant Diamond and Shining Pearl
POKEMON LEGENDS: ARCEUS
Developer: Game Freak
Release date: January 28, 2022
Pokemon Legends: Arceus takes the entire series in a completely new direction. Of course, the game still revolves around catching Pokemon, but this time the series's somewhat stale, RPG Maker-esque format is abandoned in favor of something that is surprisingly similar of the iconic Breath of the Wild (which also found its place on this list).
In Arceus, we witness the times when humanity was just learning to live alongside Pokemon - so if you have always been pained by the concept of a world in which people compete with each other using innocent, fantasy creatures trapped in tiny, spherical prisons known as Pokeballs, then here you'll get a glimpse of this universe from a side that's more primal, close to nature and humane.
We journey through several large areas that, while not particularly beautiful, are teeming with fauna in the form of Pokemon. Our task is, of course, to amass a sizeable collection of these creatures, whether as a result of direct battles or simply by throwing Pokeballs at your "victims". Additionally, you're also free to explore the world in order to collect plants, fruits, and discover its various secrets.