Essays
22 November 2021, 18:51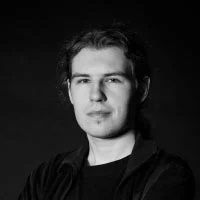 author: Christopher Mysiak
An scholar, librarian, wannabe witcher, and a gentleman. Cars, guns and swords are his things, as are deep stories about serious stuff.
Eight Best Cars in Forza Horizon 5
The fastest? Only partially. Most expensive? Not necessarily. Most beautiful? Some. The eight cars from Forza Horizon 5 we're presenting here really the best? This is debatable. But it's definitely worth having these cars in your garage.
Jaguar Sport XJR-15 (1991)
Talking about horsepower, let's go back to the times when 500 was still considered the ultimate threshold – the 1980s. Some of the greatest sports cars that graced the Earth come from that time period, and the creators of Forza evidently agree with me on this, since the game is offering a wide range of technological marvels from that time. I made the Jaguar XJR-15 the ambassador of this respectable group, as it is another completely new car in the series.
We're dealing here with a rare specimen that has appeared only twice in video games – in Need for Speed III: Hot Pursuit and Need for Speed: Road Challenge from 1998/99. Perhaps the reason for the low popularity lies in the fact that only 53 such cars were made. Or maybe the pedigree is to blame? This car evolved from the racing XJR-9 – the winner of Le Mans in 1988 – and was intended for use on tracks rather than on public roads (the racing roots are clearly visible in the cockpit).
Anyway, it's a powerful machine, equipped with a 450 HP V12, which is a dream of any vintage enthusiast. Fortunately, it's not difficult to obtain it in FH5 . All you need to do is unlock and complete the expedition to establish the Horizon Wilds stop – during which you will come across a Jaguar XJR-15 waiting in a barn.
Alternatives for the boomers who are still stuck in the 90s and value supercars more than hypercars:
Bugatti EB110 Super Sport (1992)
Ferrari F40 (1987) / Ferrari F50 (1995),
Jaguar XJ220 (1993),
Lamborghini Countach LP5000 QV (1988) / Diablo SV (1997),
Lotus Elise GT1 (1997),
McLaren F1 (1993) / McLaren F1 GT (1997),
Mercedes-Benz CLK GTR (1998),
Nissan R390 GT1 (1998),
Porsche 959 (1987) / 911 GT1 Strassenversion (1998),
TVR Cerbera Speed 12 (1998)