Essays
22 November 2021, 18:51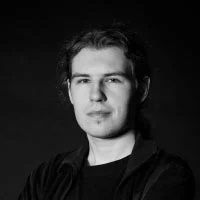 author: Christopher Mysiak
An scholar, librarian, wannabe witcher, and a gentleman. Cars, guns and swords are his things, as are deep stories about serious stuff.
Eight Best Cars in Forza Horizon 5
The fastest? Only partially. Most expensive? Not necessarily. Most beautiful? Some. The eight cars from Forza Horizon 5 we're presenting here really the best? This is debatable. But it's definitely worth having these cars in your garage.
BMW M3 GT-R (2002)
Finally, a nod towards those of you, who still fondly remember the all-time classic, Need for Speed: Most Wanted from 2005, often calling it the best car game ever. A single look at the screen above ought to make you feel nostalgic. That's right, it's the same iconic BMW M3 GT-R that starred in that game – albeit it doesn't look identical (Forza doesn't offer as rich visual tuning as NFS MW did).
In fact, the cult surrounding this model is kind of contradictory when you realize that the GT-R is not derived from a street car, but from racetracks. It is a homologated variant of the model of the same name with which BMW wanted to enter the American Le Mans Series. "As many as" ten homologated units were to be manufactured, and it only got to six – three of which were just prototypes. If you needed proof that the beemer from Most Wanted's cover is unique, you won't find anything better.
Fortunately, this time you don't have to win your way through a campaign-worth of illegal racers to (re)claim this ride. It's enough to go to the salon and spend 180 grand. credits.
Alternatives for fans of (visual) tuning and Need for Speed lovers:
BMW M3 (1997) and other generations,
Honda Civic Type-R (2004) and other generations,
Honda S2000 (2003) / Honda S2000 CR (2009),
Nissan 240SX SE (1993),
Nissan Fairlady Z (2003),
Nissan Silvia Spec-R (2000) and other generations,
Nissan Skyline GT-R V-Spec II (2002) and other generations,
Toyota Supra RZ (1998),
Volkswagen Golf R32 (2003) and other generations.
Of course, the eight vehicles above – together with alternatives – not only don't exhaust the topic of interesting machines available in FH5 ; we've barely scratched the surface. After all, we did not mention cult muscle cars, classic sports cars (with the Jaguar E-Type at the fore), powerful limousines, hot hatches, drift cars, nor pure off-roaders – and each of these categories also has a strong representation in the game. Who knows, maybe there will still be an opportunity to write about them?
Christopher Mysiak | Gamepressure.com