Essays
16 August 2020, 15:55
Small and Indie Games We Should Look Forward to in Fall 2020
Cyberpunk and Valhalla? Are you sure you haven't missed the smaller announcements? Here are some titles that you might have missed and that are definitely worth looking out for.
Crash Bandicoot 4: It's About Time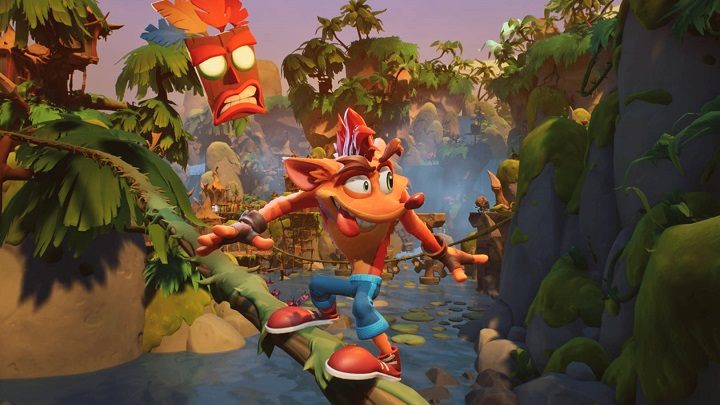 The return of the iconic platformer series.
Genre: platformer
Release date: October 2, 2020
Platforms: PlayStation 4, Xbox One
What kind of a game is it?
Crash Bandicoot 4: It's About Time is a new installment of one of the most popular platformers in video game history. Toys for Bob, the studio responsible for developing the new title (and Spyro Reignited Trilogy) has decided to rework the universe, making all Crash Bandicoot games beyond the third installment null and void.This means that Crash 4 storyline continues the plotlines apparent in the third entry of the series. This time, players will have to stop the villains – Dr. Neo Cortex, Dr. N. Tropy and Uka Uka - from taking over the entire multiverse.
What to expect from this title?
The new Crash appears to be continuing the ideas seen in the previous games in the series There are reportedly more than 100 levels, taking place in various worlds. During gameplay, we will use masks to change the game rules(e.g. reverse gravity or manipulate time). It is also worth mentioning that there is more than one playable hero - Crash and his sister Coco, as well as Dingodile and Dr. Neo Cortex. The developers also recently announced that each available level will receive an alternative mode (e.g. taking place under water), making further playthroughs an interesting experience. The new Crash promises to be a leading platformer of 2020.