Essays
10 March 2021, 19:47
Size Doesn't Always Matter - The Best Small Open-World Games
There is a great race among open-world game developers to see who can make the most gigantic virtual world. Meanwhile, the hearts of players are often won by developers who focus on filling smaller realms with more concise attractions.
Open-world games and sandboxes have become the most popular productions in the last 15 years, give or take. There's a constant race between developers and publishers to see who can create the biggest map in their production. This, of course, is based on the idea that the player must have a billion points of interest to tick off and ideally spend all their free time with the given title. In my opinion, this is a misguided direction, and the only result are fatigue and dullness associated with the term "open world" or "sandbox."
Nevertheless, in the flood of games offering this type of gameplay, you can find some gems that prioritize inventive gameplay or condensed action without empty spaces. In this list, we have chosen eight game that prove open worlds don't have to be boring.
Open–world or sandbox?
The nomenclature presents many problems. The media generally dilutes the meaning, with the terms broadly considered synonyms. In fact, though, "sandbox" should be reserved to games Minecraft or No Man's Sky, which allow a great deal of freedom of creation, without limiting the player with stiff gameplay framework.
Gothic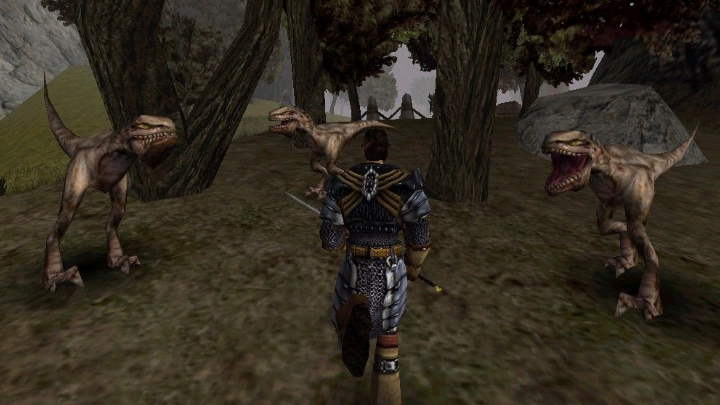 Release date: March 15, 2001
Platform: PC
Developer: Piranha Bytes
Publisher: Egmont Interactive
Gothic, aside from the fact that it has a gigantic following of devoted fans in some places of the world, became famous for the immense freedom it offered. The plot of this German game is partially linear, and there's no character creation. However, that is where the limitations basically end. Practically from the very beginning we can explore the whole map, which of course doesn't seem like a good idea when your main weapon is a wooden club.
Of course, open worlds in the RPG genre were nothing new even on the day of Gothic's release, twenty years ago. However, in comparison to e.g. The Elder Scrolls series, the world in Piranha Bytes' title was rather small. The penal colony in the Khorinis Valley is estimated to cover about 1.1 square kilometers. Thanks to such a concise size, each location has its own place and you don't even feel that you're traversing these areas without a specific goal. Of course, Gothic is not that impressive in 2021, but it's hard not to mention it if you've experienced it back in the day. If you haven't had the opportunity to play this classic yet and you're discouraged by the archaic nature of many of its solutions, you should look forward to the upcoming remake, which promises recreating the original.
Metal Gear Solid V: Ground Zeroes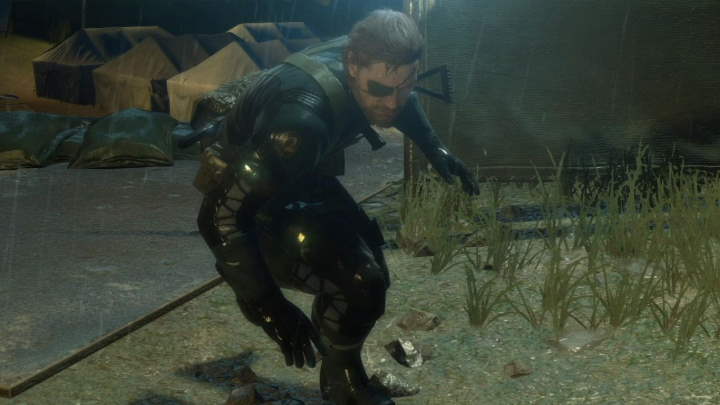 Release date: March 18, 2014
Platforms: PS3, PS4, PC, X360, XOne
Developer: Kojima Productions
Publisher: Konami
Metal Gear Solid V: The Phantom Pain divided the community. Hideo Kojima fell in love with huge, but somewhat empty locations, as confirmed by Death Stranding released quite recently. However, going back to the last canonical game telling Solid Snake's story, in a way, I can understand why people felt disappointed with the final form of the fifth MGS. The reason is the prologue – Ground Zeroes, which was released some time before the release of "five," showing the new approach that Konami series wanted to offer.
Aside from the time it took to complete Metal Gear Solid V: Ground Zeroes (just over an hour), we got a very condensed sandbox. This avoided the typical fillers and emptiness. Every corner of Camp Omega had something interesting. The design of the locations was much better conceived than the one ultimately found in the much larger, and thus less compact The Phantom Pain. When you add to that the series' signature, elaborate stealth system, you get a game that really devours hour upon hour. That's why it doesn't surprise me when, years later, I come across the opinions that Ground Zeroes was a better MGS than The Phantom Pain.
A Short Hike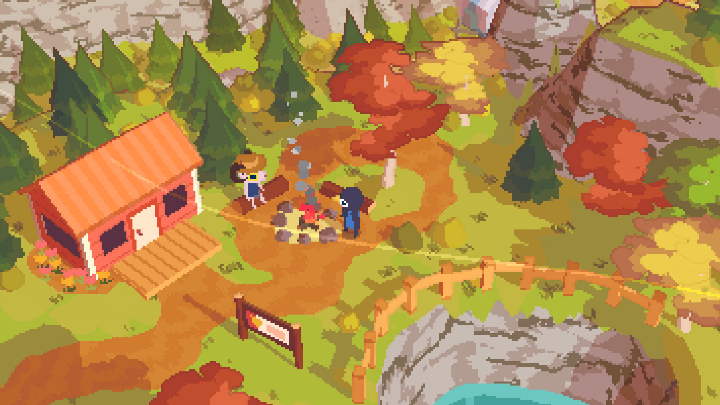 Release Date: April 15, 2019
Platforms: PC, Switch
Manufacturer: adamgryu
Publisher: adamgryu
A Short Hike is an adventure game in which we play a bird named Claire. The protagonist is vacationing on Hawk's Peak and takes the opportunity to plan a hike trip to the very top to contact her mother by phone. Now this may not sound particularly thrilling, but the strength of this production lies in something completely different. As you may have guessed, we're talking about an open world, which is extremely small compared to industry standards.
This condensation proves to be the greatest advantage of A Short Hike. If we just want to complete the game, we go to the top – and it's all over. However, if we want to squeeze a bit more out of this production, there are a lot of additional activities, NPCs, and side quests. There's also more than one path leading to the goal, so we have to give credit to the authors for creating a miniature sandbox in which we can spend as much time as we want. There's no rush, and when we take care of the additional stuff, we don't feel like we're postponing something more important, that we should get back to the main goal at once.
Yakuza Series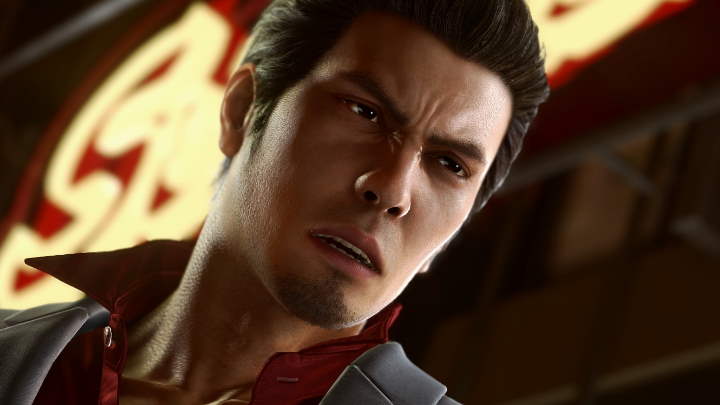 Release date: September 5, 2006 (original game); November 10, 2020 (latest installment)
Platforms: PS2, PSP, PS3, PS4, XOne, XSX/S, PC
Developer: Yakuza Team
Publisher: SEGA
Fans of Yakuza are among the happiest fanbase out there. Their own attempts to popularize this once niche series have begun to bear fruit. The days when they needed to urge SEGA to translate and release Yakuza 5 outside of Asia are gone, just like the "Japanese GTA" jokes. For years, the latter series created a certain misconception about the design of open-world action games. The truth is, however, that Yakuza's open world is completely different than what Rockstar Games offers in the GTA and Red Dead Redemption series.
The games in this series are full of side activities that are double the size of the main storyline. If we don't feel like learning about the story, we can, depending on the version, do karaoke, run a business (e.g. by hiring a rooster), go on trips to play arcade (including Virtua Fighter 5) or mahjong. Of course, this is just a microscopic slice of what the developers managed to include in the Yakuza games throughout the years. The most important thing, however, is that the whole thing was crammed into about 5 square kilometers (according to estimates, this is the area of Kamurocho, the iconic district of Tokyo where most parts of the series are set). So, there's not even a split second of boredom while playing Yakuza. If you're looking for an open world that doesn't let you fall into a routine, you couldn't have come to a better game. However, it should be born in mind that, as I mentioned earlier, the term "Japanese GTA" heavily misrepresents the game. Yakuza is simply an expansive RPG with a lot of genres mixed in.