Essays
13 October 2022, 14:16
14 Best-Selling RPGs - The Most Popular Role-Playing Games in 2022
There are many ways to measure popularity. Here, we've compiled a list of best-selling role-playing games, which have sold the most copies throughout their entire lifespan.
RPGs are probably most time-consuming games, right after MMOs, of course. The main storyline and side quests alone take up dozens, if not over a hundred hours. We also often return to our favorite titles to create a different character, and to check out different choices. On top of that, you can create your own character and feel for them, or make the game more interesting with mods.
UPDATE 2022
Since games that are several years old still find new buyers, this article and the number of copies sold had to be updated. This caused quite a reshuffle in the set. We've included one game released this year, which in just a few months sold over a dozen million copies!
RPGs just give you many a reason to like them, and it's no wonder that they're extremely popular, even years after release. So, we decided to find out what games from this genre have been the most popular among gamers over the years. The logical solution here would be to look at the number of hours spent with each game, but that would limit us to just a few productions available on Steam. A better solution was to compare the number of copies sold – showing how many gamers decided to buy a particular game thanks to positive reviews, opinions of friends, curiosity and attachment to a particular franchise, or just hype.
Even with this method, however, it was necessary to adopt certain classification rules and look at the data with a pinch of salt, as we explain in more detail in the box below. Regardless of some generalizations, the reality is probably very close to this. So, here are the most popular RPGs in the world!
How did our list come about?
When compiling the most popular RPGs in the world, we decided to follow the principle of one game from a series, if only to avoid filling the whole list with titles from one or two series. There's also no accurate database anywhere with sales results up to the present day, so we've simply included the most up-to-date figures we could find. With most of them, you have to take into account that today, the numbers are probably a bit higher.
Kingdom Hearts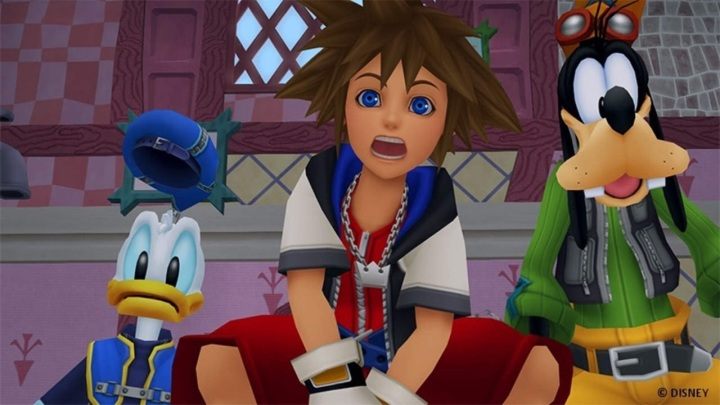 Developer: Square
Year of release: 2002
Estimated number of copies sold: 5.9 million
NOTES
The number of Kingdom Hearts copies sold is a bit of an estimate, as reliable data on the first game ends somewhere in 2007. On the other hand, according to the developers, the third part, at 5 million, was not the best-selling installment of the series. We can assume that the actual sales of the original are slightly higher than what we report.
Kingdom Hearts is a unique game whose phenomenon is rather not widely understood in some circles. It was a bold attempt at combining specific, Japanese oddity, with Western pop culture. Here, we have Final Fantasy characters meeting their peers from Disney. Goofy and Donald together with Cloud and Aeris? Compared to Square's previous works, there combat is more dynamic, and hack'n'slash elements go hand-in-hand with RPG elements. Such off-beat mix appealed to many players.
It wasn't a game for absolutely everyone from the get-go, but overall, you can talk about a great success. Kingdom Hearts occupied the tops of charts, quickly becoming one of the PlayStation 2's biggest hits, with ratings oscillating in the 80-95% range. The games was praised for gameplay, storyline, visuals and, above all, sensational soundtrack and voice acting. To this day, it remains one of Square's most popular and acclaimed series, and some even consider KH to be one of the greatest games ever made.