SimCity Expansions & DLCs
Game Expansions and DLCs available for SimCity Video Game.
Game Expansions for SimCity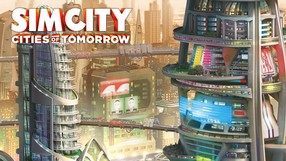 SimCity: Cities of Tomorrow
Strategy 12 November 2013
Extended extension to the popular SimCity game. The title takes players into the future, providing access to new buildings, technological solutions, drones, vehicles and more. The graphic style has also changed significantly, with a lot of neon lights.
DLCs for SimCity
PC
Red Cross Disaster Relief
DLC 17 September 2013
PC
Airships Set
DLC 29 June 2013
PC
Amusement Park Set
DLC 28 May 2013
PC
British City Set
DLC 28 May 2013
PC
French City Set
DLC 28 May 2013
PC
German City Set
DLC 28 May 2013
PC
Nissan Leaf
DLC 02 April 2013