Half-Life 2 Expansions & DLCs
Game Expansions and DLCs available for Half-Life 2 Video Game.
Game Expansions for Half-Life 2
Half-Life 2: Episode Two
Action 10 October 2007
The second official expansion pack to Half-Life 2 that shows the following adventures of the two characters known from the previous installments – Gordon Freeman and Alyx Vance. This time the action focuses on the secret data which the two protagonists obtained while escaping from alien citadel. In this episode the player visits much more varied locations (forests, a military base and an abandoned mine). The developers introduced a new 2-person vehicle and a completely new weapon. Additionally, the distinctive Gravity Gun received some completely new abilities. It can be used for example against Hunters, the new type of small but quite troublesome enemies. As for the technical and gameplay matters, Episode Two doesn't change anything, instead employing the well received solutions known from previous installments. It is worth mentioning that the in-game riddles have become much harder.
Half-Life 2: Episode One
Action 01 June 2006
The first expansion to Half-Life 2. Its action takes place directly after the events shown in the predecessor and expands the storyline with new plots. Once more the player becomes the main protagonist of the series: Gordon Freeman, accompanied, once again, by Alyx Vance. The two characters are tasked with escaping from an alien citadel – the place where the basic version of the game ended. During the game, the player meets many characters known from previous installments of the series and has to face not only the soldiers of the Combine, but new types of enemies as well. As for the game mechanics, the game is filled with all the elements thanks to which Half-Life 2 was successful – including a large dose of action, hard puzzles, and narrative cutscenes. The Source Engine was improved with a set of new effects that improved the game's visuals. In contrast to the original game, the expansion is focused mostly on single player experience.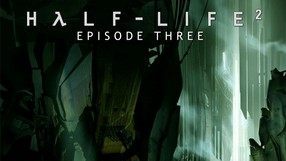 Half-Life 2: Episode Three
Action canceled
The third expansion for Half-life 2, sequel to one of the most acclaimed first-person shooters, developed by Valve and released in 2004. Initially, Half-Life 2: Episode Three was supposed to be issued directly after the previous two episodes, released in years 2006 and 2007, but the project was canceled for unknown reasons. Story-wise, it was to be a continuation of the events presented by its predecessors and to bring a closure to many unresolved plots from the entire trilogy (e.g. events concerning the legendary Borealis ship and the technology found therein, all of which were to be destroyed by Gordon Freeman, the main protagonist). At the end of Episode Two, Freeman and his companion, Alyx, fly to Antarctica to find out what happened in the base located therein and why was it attacked by the Combine. Episode Three was supposed to provide explanations.