News
video games
27 June 2023, 12:55
Here's a Collection of 50 Never-seen Artworks From Unreleased Valve Games
Fans of Valve and those interested in the history of the gaming industry have quite an opportunity to celebrate. Never-before-released, archival concept arts from series such as: Half-Life, Left 4 Dead and Counter-Strike, have been released on the web.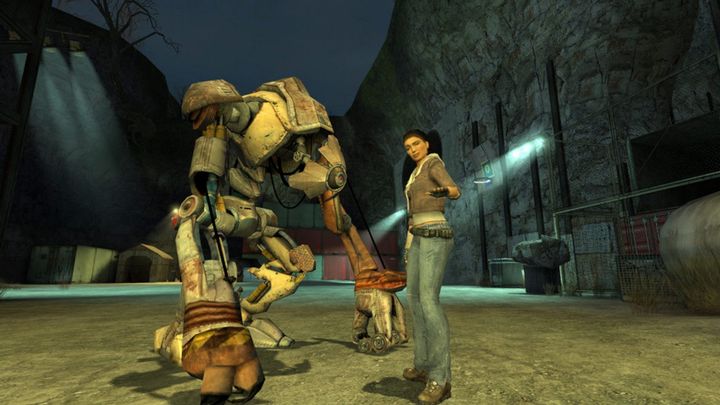 A real treasure for Valve game fans has appeared online. In reference to its material about the canceled Half-Life games, the popular channel DidYouKnowGaming has shared a package of as many as 50 previously unreleased concept artworks on Internet Archive.
The unusual collection enables you to look behind the scenes of unrealized projects and early versions of later hits.
Collector
The person responsible for rescuing and sharing the valuable materials is David McGreavy - a Valve game enthusiast who has been involved in the industry for years. According to testimony, McGreavy bought the concept arts from an anonymous studio employee, who saved them from being thrown away during the relocation of one of the company's divisions.
Those interested in the history of the industry can therefore speak of great luck, because without the action taken by the collector, the concept arts might never have seen the light of day again.
Historical materials
Among the content made available, probably the most interesting are those related to the never-released Episode 3 of Half-Life 2. The unrealized project has become a legend among fans over the years, while recently presented footage gives a little more insight into the nature of the game.
The images are dominated by those depicting a ruined, barren landscape with the grim Citadel of the Combine looming on the horizon.
The antagonist of the second part of the game - Dr. Wallace Breen - also made an appearance.. However, as a result of a grotesque transformation, he took on a form that in no way resembled his original, human appearance.
Another interesting part of the collection are materials from the mysterious project Stars of Blood. Although by themselves they don't say much about the details of the would-be game, such highly stylized character silhouettes and alien landscapes may suggest a game set in space with an unusual convention and aesthetic.
McGreavy's collection, however, is not only a graveyard of unrealized projects. A large part of the graphics are also early, concept materials from games such as Left 4 Dead, or Counter-Strike: Global Offensive (referred to at the time as Counter-Strike: Source 2).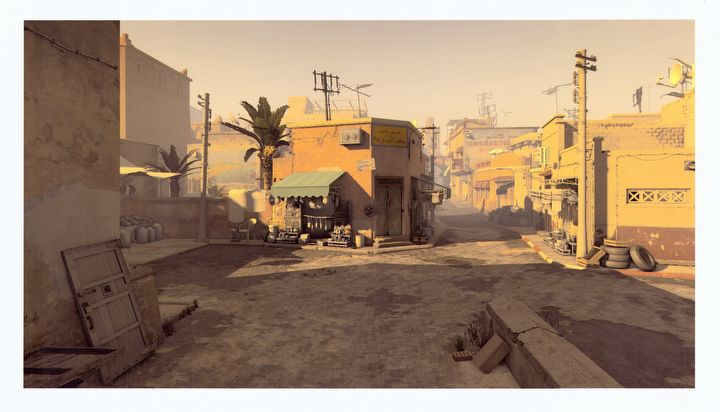 An early version of the de_dust2 map from the Counter-Strike: Source 2 concept.Source: Valve; David McGreavy
Those interested in the industry's heritage should certainly pay attention to the snippet of history provided.