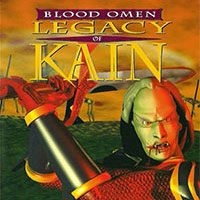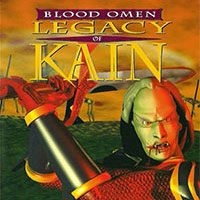 Blood Omen: Legacy of Kain
Opening the series Legacy of Cain adventure game in which the camera presents events from the bird's eye view. The main character is an aristocrat turned into a vampire, who is looking for a way to regain his humanity.
Action | fantasy | horror | RPG elements | vampires
Legacy of Kain: Blood Omen is the first installment of the beloved series set in the land of Nosgoth. The game represents the genre of action adventure games, but also contains RPG and hack'n'slash elements.
Plot
The land of Nosgoth is inhabited by humans and vampires hiding from persecution. When Cain of the upper classes is murdered, the necromancer Mortanius offers him vengeance and brings him back to life as a vampire. The man exacts his revenge and then embarks on a long journey to rid himself of the curse of vampirism. In order to accomplish his mission, he has to face the magicians of the Circle of Nine and also restore the power of The Pillars of Nosgoth.
Mechanics
Legacy of Kain: Blood Omen is an action adventure game in which the camera presents events from a top-down view. Players guide Kain as he explores the land and defeats dozens of enemies. During the arcade fights the vampire can use weapons and magic collected during the adventure. The hero has at his disposal both offensive spells and those making it easier to travel around the world and deal with the encountered challenges. The vampire can, among other things, change his form and, for example, travel faster as a bat or, as a cloud, overcome gates or water reservoirs.
Blood plays an important role in the game - Cain must drink it to renew his health points. This in turn requires him to search for living creatures in the area and plan his actions. The game stands out by the presence of RPG elements. We can develop our hero by gaining special artifacts which increase his strength, magical power reserves or number of health points. Game of Silicon Knights studio is non-linear and allows free journey around the world. The gameplay is also shaped by the daytime system. At night the hero is stronger and can face more opponents.
Lovers of thorough exploration of the world will appreciate Blood Omen for the presence of a hundred secrets, hidden in various places of the precisely created universe.
Technical aspects
Blood Omen: Legacy of Kain is a 2D game kept in the reality of a dark fairy tale, with a suggestively created world. Due to high brutality and difficult themes, it is not suitable for younger players. The role of Kain is played by Simon Templeman, who also provided the voice in such games as World of Warcraft, Mass Effect 2, Jade Empire and God of War III.
Game mode: single player
User score: 4,9 / 10 based on 323 votes.
Age restrictions Blood Omen: Legacy of Kain: 18+
Blood Omen: Legacy of Kain System requirements
Recommended:
Pentium 166MHz
32MB RAM