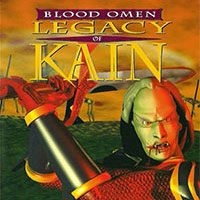 Blood Omen: Legacy of Kain
Opening the series Legacy of Cain adventure game in which the camera presents events from the bird's eye view. The main character is an aristocrat turned into a vampire, who is looking for a way to regain his humanity.
Adventure | fantasy | horror | RPG elements | vampires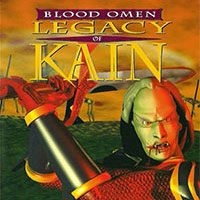 Legacy of Kain: Blood Omen is an action adventure game that opens the Legacy of Kain series, in which the vampires and fallen angels fight continously in the gothic world of Nosgoth. In the game, we assume the role of an unexperienced vampire, Kain, whose mission is to take revenge on the ones that murdered him. When helearns more about his new life, he decides to free himself from the curse of being a vampire at all costs. It is not a small task, though. First, he has to find the mythic Pillars of Nosgoth and restore their former power.
Although the graphics are done in 2D technology with the use of sprites, the enthralling story more than makes up for it. Apart from the typical arcade combat, the gameplay contains many RPG elements. Kain may use various equipment that he stores in his backpack, and use progressively stronger spells. With each step, we discover new things about the mysterious world of Nosgoth which is characterized by its atmosphere of secret and horror.
Age Rating
age requirements: 16+
System requirements
Recommended:
Pentium 166MHz
32MB RAM