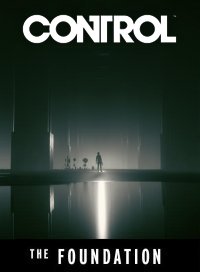 Control: The Foundation is the first add-on to the Control action adventure game released in August 2019. In this expansion we continue the adventure of Jesse Faden, trying to discover the secrets of a new location - The Foundation. Add-on introduces a number of new missions, places and enemies, and more gameplay mechanics. The developers from Remedy Entertainment studio are responsible for its development - authors of the main game (as well as Max Payne and Alan Wake series).
Plot
In Control: The Foundation, we are once again playing Jesse Faden. The plot focuses on an attempt to find the missing board member, Helen Marshall, who disappeared during the events presented in the main game. This woman follows the orders of Zachariah Trench - Jesse's deceased predecessor (the former director of the Federal Bureau of Control) - and probably has knowledge of the source of all paranormal events in the building where the game takes place.
Mechanics
Control: The Foundation offers a completely new location to explore, which we can access through the director's office (importantly, the content is only unlocked after completing the basic game). Jesse can take advantage of the completely new Shape ability, which enables her to influence the shape of surrounding elements - such as pulling platforms or spikes from walls. There is also a new kind of weapon in the game - the Fracture.
Along with this add-on, a large free update has also made its debut, which enriched Remedy Entertainment's game with several new things - first of all, improvements to the map's performance, additional power (Shield Rush) and the possibility of resetting the heroine's skill points spent ( respec).
It is estimated that the expansion takes 4-5 hours to complete.
Game modes
In Control: the Foundation, we can only play alone. The add-on does not introduce any new game modes.
Technical aspects
Control: the Foundation does not change the graphic design of the main game.
PEGI Rating
System requirements
PC / Windows
Recommended: Intel Core i5-7600K 3.8 GHz / AMD Ryzen 5 1600X 3.6 GHz, 16 GB RAM, graphic card 6 GB GeForce GTX 1060 / 8 GB Radeon RX 580 or better, Windows 10 64-bit
Minimum: Intel Core i5-4690 3.5 GHz / AMD FX-4350 4.2 GHz, 8 GB RAM, graphic card 3 GB GeForce GTX 780 / Radeon R9 280X or better, Windows 7 64-bit