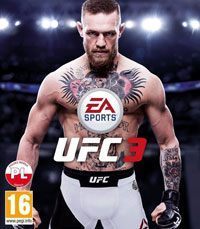 EA Sports UFC 3
The third installment in the video game series designed for MMA fans. EA Sports UFC 3 allows the players to assume the roles of the greatest Ultimate Fighting Championship (UFC) stars.
Sports | MMA | for 2 people | splitscreen | Xbox Game Pass | EA Play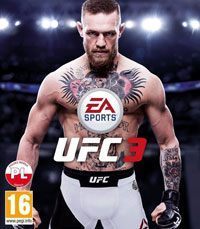 Game mode: single / multiplayer
Multiplayer mode: Internet / common screen
As the title itself might suggest, EA Sports UFC 3 is the third installment in the series designed for MMA fans. The game is available on PS4 and XONE and, similarly to its predecessors – 2014's EA Sports UFC and 2016's EA Sports UFC 2 – focuses on the most realistic representation of the MMA fights.
Mechanics
EA Sports UFC 3 is an arcade game with elements of a simulation. Players have to participate in fights and control one of the many available UFC stars. In order to succeed, one has to get to know the players, learn their attacks, and come up with their own strategies – this aspect is also present in the previous installments of the series. Unlike these, however, EA Sports UFC 3 introduces a much smoother and responsive gameplay. All because of the Real Player Motion technology responsible for character animations. The developers have recorded over five thousand new moves – starting from the way players move around the arena, through the blocks, to punches and kicks. This makes the game more realistic and better looking.
Electronic Arts (the publisher of such series as Mass Effect, Need for Speed, and Battlefield) has the license to utilize names of the Ultimate Fighting Championship (UFC) stars. During the game, players can choose their favorite fighters featuring Connor McGregor, Georges St. Pierre, or Joanna Jedrzejczyk.
Game modes
EA Sports UFC 3 for PS4 and XONE introduces several game modes. The main attraction is the elaborate G.O.A.T. Career Mode. It is based on participating in multiple fights and completing promotional activities in order to establish a solid fandom and sign increasingly lucrative contracts.
When it comes to the multiplayer, the game delivers a new Tournament mode, in which the player has to defeat as many opponents as possible with only one "life". There is also the Fight Now Custom mode, allowing players to modify the rules of the game (e.g. infinite stamina). Players looking for a challenge can enjoy the Stand & Bang and the Submission Showdown modes.
Technical aspects
In comparison to its predecessors, EA Sports UFC 3 for PS4 and XONE delivers highest-quality visuals. Character models are much more polished, the same way as all the arenas. The largest asset of this game, however, lies in the aforementioned Real Player Motion system.
Similar games:
PEGI Rating